Music City Light Plaza Party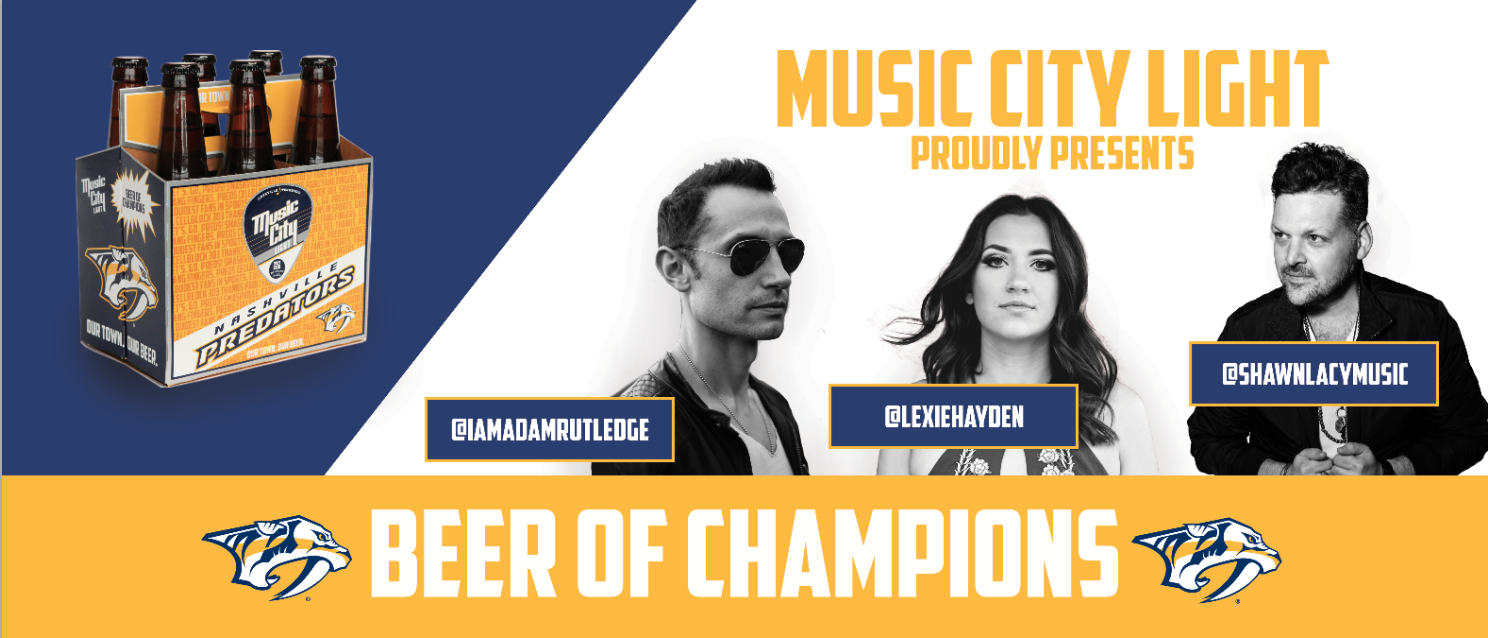 Our friends at Music City Light ("the official beer of the Nashville Predators") are hosting a Party on the Plaza for Saturday night's game from 5:00 to 6:45 PM. If you weren't able to make it to the Cellblock 303 Party they hosted 2 weeks ago, they will have plenty of free Cellblock 303 Music City Light T-Shirts (including XXL this time). Just show them your smartphone scan of your 303 ticket at the red MCL tent.
There will be some other free goodies as well, including a giveaway for a custom hoodie. Live music will include Adam Rutledge, Lexie Hayden, and Shawn Lacy. Music City Light will be served at all the food trucks on the plaza, too.