Game 6 – Project: Cover The Glass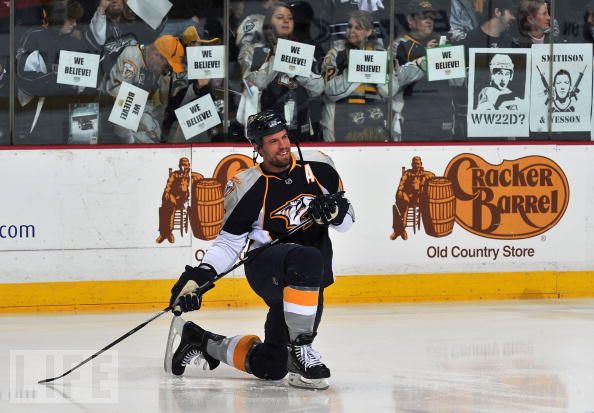 Happy Easter from everyone at Section303.com!
We hope you enjoyed your bacon-wrapped bacon for breakfast and have bitten the ears off your chocolate bunnies.  You're going to need that sugar rush for the absolute madhouse that Bridgestone Arena will be tonight.
Signs for tonight's game:
We Believe (download)
60 Minutes (download)
Finish Them (download)
This Is Your Time (download)
These are all PDFs that are easily printable.  If you can get to the glass pre-game, take one of these with you!!!