102.5 The Game launches, announces hockey-related programming…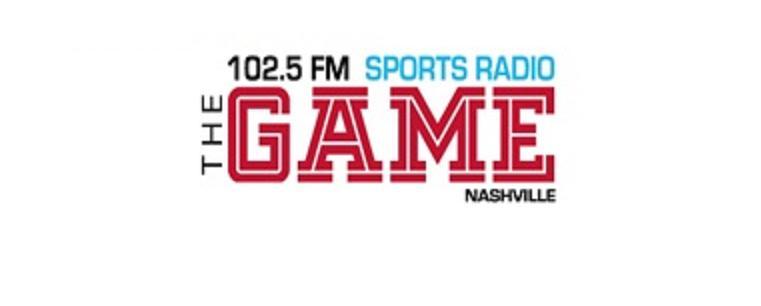 This morning, at the early morning hour of 6:00am, radio veteran Darren McFarland and former Tennessee Titan Brad Hopkins debuted The First Quarter on Nashville's brand new sports talk radio station, 102.5 The Game.
With Nashville Predators Head Coach Barry Trotz as the guest, McFarland and Hopkins announced a show called Coffee With the Coach. Every Wednesday morning during hockey season, Trotz will spend one segment as a regular guest and then come back for a second segment and field phone calls from the listeners.
The exact time of the weekly installment is still to be determined.
102.5 The Game will also debut The Wade Belak Show tonight at 9:00pm.
In addition, McFarland confirmed that the pre-season games on September 20 and 28, both against the Washington Capitals, will be broadcast on 102.5 The Game.
—
102.5 THE GAME LOGO COURTESY OF ALLACCESS.COM