102.5 the Game to become Predators' new flagship station?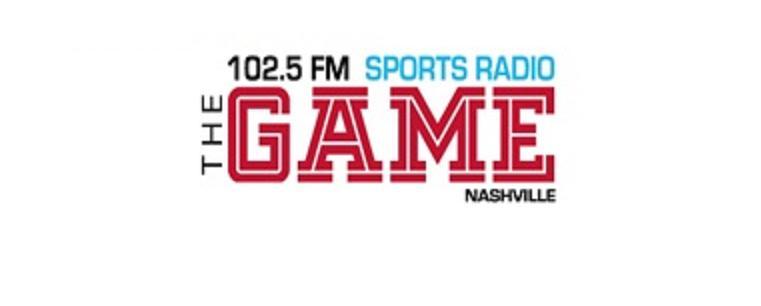 Radio industry staple All Access is confirming that 102.5 the Party will be flipping formats to Sports, becoming 102.5 the Game.
What does this mean for the Nashville Predators? It's simple. Not only does it give the city of Nashville some sports talk competition on the FM side of the dial, but it also could become the Preds flagship very soon.
WBUZ 102.9 the Buzz, who currently hosts Predators games, is an "active rock" formatted station. The team moved there from WGFX 104.5 the Zone late last summer in an effort to guarantee station consistency.
If you recall, when Nashville was on The Zone, they bounced around at times. Sometimes games were on Lightning 100. Other times they were on 97.1 RQQ. Then, after Citadel moved the Tennessee Titans flagship from WKDF to WGFX — and then added University of Tennessee athletics on top of that — the Predators organization was not happy about it. They knew they'd be playing fourth or fifth fiddle on their own flagship station.
Enter The Cromwell Group.
102.9 the Buzz is owned by Cromwell, as is 102.5 the Party. It's very easy to see that the plan was to bring the Predators into their network family, giving them a major league franchise to kick-start their new sports station when it was ready.
The Predators' contract with 104.5 the Zone was up after the 2009-10 season. In an effort to secure their headline product, The Cromwell Group pounced when they could. 102.9 the Buzz became the new flagship for the Preds and now, it appears, 102.5 the Game could finally inherit it.
How soon, however, is the million dollar question. It would make sense to happen this season. After all, it doesn't do The Cromwell Group much good to launch a sports talk station without a major product, especially if they have one in-house. But, at the same time, there could be something unknown in the contract that says Predators hockey must stay on 102.9 the Buzz for a certain number of seasons.
102.5's format flip should take place in stages over the next few weeks, according to All Access. Former Sports Zone co-host Darren McFarland and former Tennessee Titans tackle Brad Hopkins are the first Game personalities. They will host a morning show called The First Quarter to compete with 104.5's Wake Up Zone. For the past 10 months, McFarland and Hopkins have co-hosted The Afternoon Pressbox on 560 WNSR, the only other sports talk station in Music City.
Until now.
—
Be sure to "like" 102.5 the Game on Facebook HERE!
—
102.5 THE GAME LOGO COURTESY OF ALL ACCESS