303 GIVEAWAY! Predict first Admirals goal scorer tonight and win NHL 13!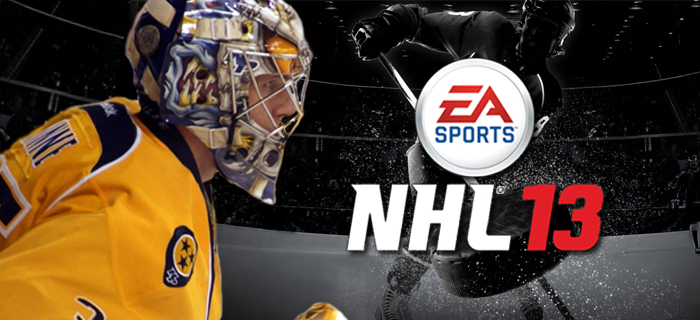 Did you miss out on our last NHL 13 giveaway? Fret not! We have another chance for you to win a copy, courtesy of EA Sports!
We don't have our beloved Nashville Predators to watch or listen to thanks to the NHL lockout so we've decided to rally behind the "Baby Preds." The Milwaukee Admirals, Nashville's AHL affiliate, will play the Texas Stars tonight and, if you can correctly predict which Admiral scores the first Milwaukee goal, you could win a copy of NHL 13 for your choice of PS3 or XBox 360! Just be sure to follow the directions below.
If you need some help picking the goal scorer, you can view Milwaukee's roster and stats HERE.
Follow the rules below and good luck! We want YOU to be able to re-create THIS in the comfort of your own home!
QUESTION
Who will score the first Milwaukee goal on Wednesday night?
RULES
* correctly predict the goal scorer in the comment section on THIS BLOG PAGE.
* no Facebook, Twitter or e-mail answers will be considered.
* only one entry per person (all duplicate posts will be thrown out).
* contest will remain open until 7:00pm Central on Wednesday, October 24, 2012. (Puck drops at 7:30pm)
* winner will be decided once the first Admirals goal is scored on Wednesday night.
* in the case of multiple correct entries, we will chose a winner at random.
* we will announce the winner on Facebook and Twitter and contact them via e-mail.
* in the event the Admirals are shutout, we will keep all existing entries and use Saturday's game against the Houston Aeros with no additional entries after the original deadline (Wednesday night at 7:00pm Central) being allowed.
—
SPECIAL THANKS to EA Sports. This is the third year in a row that we've partnered with them for a giveaway.
—
PHOTO CREDIT: Bradley Field // special to section303.com