303 PRIMER: 3 things to watch for when Preds play Canucks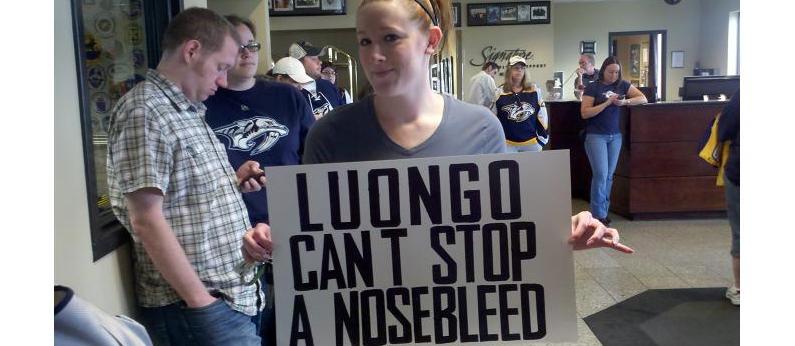 1. GET TO LUONGO
Stanley Cup finalist Roberto Luongo hasn't exactly been on top of his game this season. In just four games, he's allowed 15 goals. But his lack of confidence doesn't just come from the current campaign. If you go back to the Stanley Cup Finals against the Boston Bruins, Luongo has allowed three or more goals in eight of his last nine outings. If you're keeping track at home, he's allowed 33 goals in that span.
2. PEPPER LUONGO
After just 12 shots on goal against the Edmonton Oilers on Monday, Nashville absolutely, unequivocally, without a doubt needs to fire as much rubber as possible at the opposing net. They have yet to put more than 31 shots on goal in any one game this season and their mediocre 2-2-1 record shows that. Luongo is vulnerable right now and the Vancouver faithful are ready to take to the streets with pitchforks if he continues his less than stellar play. Nashville has all the opportunity in the world here. They just have to want it.
3. TURN THE CROWD AGAINST LUONGO
In essence, the Predators can use the hostile Rogers Arena crowd to their advantage. How? It's simple. These are fans who happily share their feelings about Luongo's performance. For example, after allowing four goals on just 19 New York Rangers shots Tuesday, they applauded and cheered him when he handled a routine dump-in. If the Predators can get a couple pucks by Luongo early, they could get in his head and that could only mean good things for the rest of the night.
—
PHOTO CREDIT: Jeremy K. Gover // section303.com