A great American toe-drags Canadiens' hearts through the mud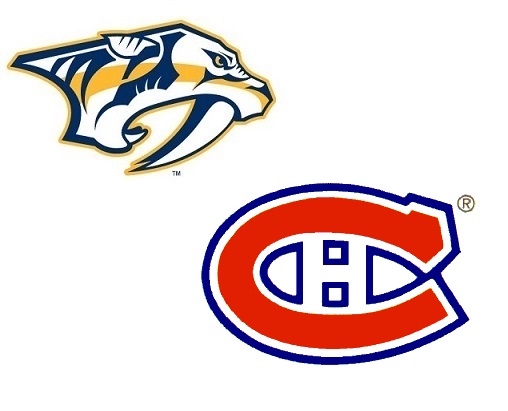 Sometimes, it just isn't your night. Fortunately for the Nashville Predators, that was the case for Montreal Canadiens defenseman Josh Gorges on Saturday night.
In front of 21, 273 at Bell Center, the Preds beat the Canadiens, 2-1.  Shea Weber and Seth Jones got the Nashville goals — both of which Gorges factored into — and goaltender Pekka Rinne turned aside 28 shots in the victory.
For the fourth consecutive game Nashville scored first. Midway through the first period, Weber got a pass from David Legwand on the power play and put an innocent wrist shot on net. The puck caromed off of Gorges in front and went into the net, making it 1-0.
Montreal would tie the game when Brendan Gallagher netted his fourth of the season midway through the contest. Lars Eller made a nice move around Mattias Ekholm and drove hard to the net. Rinne made the initial stop, and then another stop on a Michael Bournival rebound chance, but Gallagher gets the third chance and put it over Rinne to make it 1-1.
Just when things looked destined for overtime, Nashville's first round pick this past summer scored one of the prettiest goals of the year thus far. With under 1:40 remaining in regulation, Jones received a backhand pass from Legwand on the half-boards and skated toward the net. En route, he toe dragged around Gorges (who was trying to take Patric Hornqvist out of the play) and wristed it past Carey Price to make it 2-1.
It was Nashville's first road win since March 12 of last season.
They'll have very little time to enjoy it, however, as they travel overnight to they can take on the Jets in Winnipeg Sunday night. Expect Carter Hutton to get his first start as a member of the Predators.
Puck drops at 7:00pm Central.