Shea Weber will rep Preds at the NHL All-Star Game…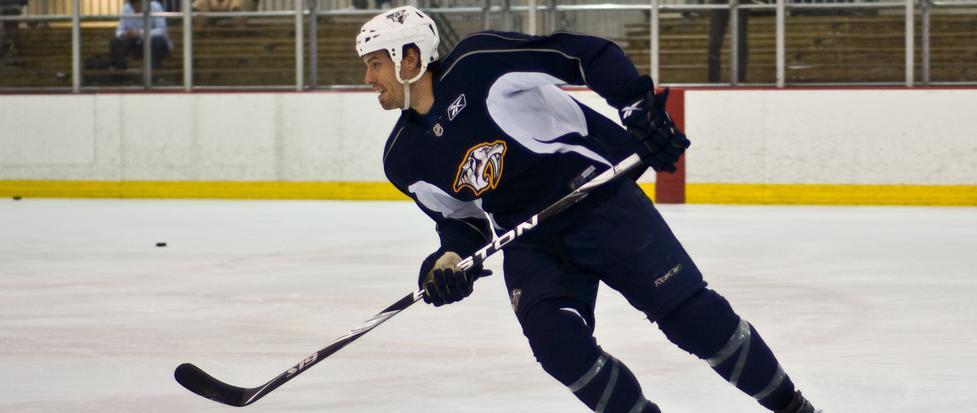 In yet another example that the national media and/or league doesn't actually watch the Nashville Predators, it has been announced that Shea Weber will represent the Nashville Predators at the 2011 NHL All-Star Game in Raleigh, North Carolina.
Is Weber deserving of an All-Star nomination? Absolutely. He leads his team in scoring, he's the team captain and, when he appears on the scoresheet, the Preds are an incredible 16-1-1. And he's only helped his case as of late. In the last five games (all of which the Predators won, by the way), he's scored at least one point in all five, he has nine points (2 goals, 7 assists) and, if that wasn't enough, he has a plus-10 rating.
So, we ask again, is Weber deserving of an All-Star nomination? We answer again, absolutely.
But those that follow this team on a day-by-day basis know that, beyond the stats, it's Ryan Suter who should be going to Raleigh. Suter missed 11 games and, in those 11 games, the Predators went 4-6-1 and gave up three or more goals six times. With the silver medalist in the lineup, Nashville is 18-7-5. If you're keeping track at home, that means, with Suter, the Preds have secured 41 of their 50 points in the ultra-competitive Western Conference standings.
If you don't accept that Suter should be the representative due to his injury, then what about Pekka Rinne? Sure, his 12-10-4 record doesn't look too impressive but, as we all know, a goaltender's record is highly indicative of the team in front of him. It's the save percentage and goals against average you look at. And Rinne comes in among the lead leaders in both. His .926 save percentage is sixth in the NHL (and since there are six goalies going….). Even more impressive, the Kempele, Finland-native's 2.16 goals against is third in the league. Oh yeah, and Rinne has allowed one goal or less in half of his 26 appearances this season.
Half.
The NHL invited six rookies as well so where is Anders Lindback's name? "The Giant" leads all rookies in save percentage (.920), he is second among rookies in goals against average (2.36), he's the only rookie netminder with two shutouts and his 10-3-2 record is every bit as important to the Predators success this season than any other player. And did we mention that this is his first season of hockey in North America?
The only saving grace as far as Lindback is concerned is that there were no rookie goalies named to the festivities. Not even Philadelphia's Sergei Bobrovsky who's even more deserved than Lindback.
So here we are once again. The exposure of our hockey club being determined by people that don't watch our hockey club. It's just something we have to live with I guess.
And that's a shame.
—
PHOTO CREDIT: Paul Nicholson