Climer off-base suggesting Preds should draft Nichushkin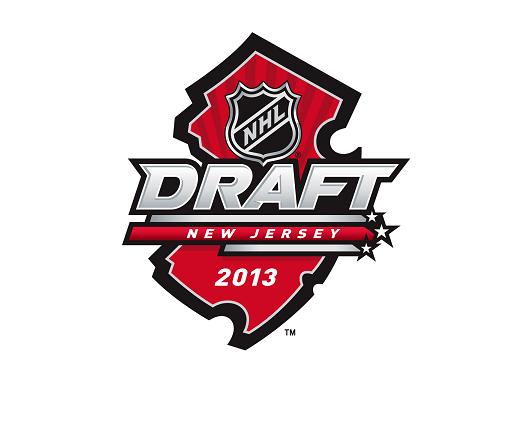 On Wednesday, veteran columnist David Climer of The Tennessean wrote a piece about top Russian prospect Valeri Nichushkin. But, instead of just describing what the winger brings to the table and touching on all the drama surrounding him and his draft stock, Climer decided to make it about how the Nashville Predators should actually take him if he's there when they pick at number four.
The most eye-popping, fall-out-of-your-chair, spit-out-your-soda line of his piece?
"They desperately need some star power up front, regardless of the player's nationality. In short, if Nichushkin is the best player on the board when the Preds' number comes up, pick him. It's time for a little Russian roulette."
There could not be a more reckless move by the Preds this Sunday than taking Nichushkin. Heck, trading up to get defenseman Seth Jones would be a better idea. Is Nichushkin a good player? Of course. Is he ranked by some experts as one of the top three players talent-wise in this already strong draft class? Absolutely. Could he be that impact, scoring forward that Nashville has been looking for since the beginning? Without question.
But why would General Manager David Poile, AGM Paul Fenton and the Predators brass play "Russian roulette," as Climer so cleverly called it? Despite a disastrous 2013 season, this is a franchise who, year after year, is considered a playoff team. Do you know where playoff teams pick in the first round of the draft? Slots 15 through 30. And do you know where most of the impact players are taken in each draft? Numbers 1 through 5. So, if this is their one shot to get an uber-skilled forward at the top of a draft that they can build their offense around, why would they even consider a player who they could very easily get little or nothing out of?
Don't get me wrong, I'm not picking on Russians. Heck, I'm not even suggesting that all Russian players belong in one big pool where it's assumed that they'll never come States side. Instead, I'm looking at the reality of the situation. The NHL's CBA limits the dollar amount on entry-level contracts while Russia's top league, the KHL, can pay young players whatever is necessary to get them to play there. And, since it's awfully attractive to a young kid to play in his homeland, why come over to North America, learn a new language, experience culture shock, move away from your friends and family only to make drastically less money to play a sport that you could play back home for a lot more?
"Himself and his agent have made it very clear that he wants to play in the National Hockey League," Poile said on Tuesday. "They have worked hard to get their release from the KHL — which they have gotten — so that he can play in the NHL, if he's good enough, next year."
For sake of argument, let's just say that Nichushkin does come over. He signs the three-year entry-level NHL deal and he's on this side of the Atlantic for three years. Well, what's the plan then? The Predators are trying to build something here in Music City. They have captain and perennial Norris Trophy candidate Shea Weber for another 13 years, they just locked up his defense partner Roman Josi for the next seven, a few weeks earlier they extended Patric Hornqvist for another five and they even have two-time Vezina Trophy nominee Pekka Rinne between the pipes for another six. Whomever they select has to be a piece they can build around for the foreseeable future.
"We draft players just not to play a game, we draft them for a career," Poile said. "If our first round pick plays here next year, that's awesome. If it takes a year or two, we're going to do the right thing for the franchise and, specifically, for these players."
Bottom line is, Poile and the Predators are already planning for the long term. Drafting Nichushkin would go against that. It might even be the Alexander Radulov situation all over again. Not in the sense that he can bolt in the middle of his NHL deal (there is an agreement in place about that now) but more so because Radulov left right as he was turning into that dynamic player Nashville had been looking for since their inception. It's very rare that an 18-year old bursts onto the scene and puts up 70-point numbers. Logically, then, whichever player they pick at fourth overall on Sunday will start realizing his potential when he's 22 or 23, a year or two after his initial NHL contract expires.
And here's another wrinkle for you: Nichushkin's original KHL contract was a two-year deal, the first being KHL-exclusive with the second having the out-clause to report to the NHL squad that drafted him. However, that contract has since been terminated with the condition that, if he doesn't make an NHL roster, he will then return to Dynamo Moscow. So what if he's a fringe player out of camp and the Preds want to assign him to their farm club, the Milwaukee Admirals? What if the assignment would just be temporary? Because of that condition, they don't have that option with Nichushkin. And, if he returns to the KHL, he's lost to the Predators for the length of Dynamo's season, whether that be March or April.
And then there's the attitude issue. Ross MacLean of the International Scouting Service appeared on Team 1260 Edmonton's The Pipeline Show and described him as "arrogant" and "a mystery to everyone." When was the last time Poile, Fenton and Head Coach Barry Trotz tolerated that type of player?
If you're starting to worry that the Predators won't get to draft a top forward, fret not. All hope is not lost. Nichushkin is not the only big fish in the sea, despite Climer's attempt to force an either/or scenario on his readers with the following:
"If you squander a high pick on a guy who never plays outside his native Russia, you've taken a hit. That's the risk you run with any Russian prospect."
Wait a minute, this is not your typical draft year. There's not just one or two elite players and then everyone else. Truth is, there are three others available who project to be elite scoring forwards as well. Canadians Jonathan Drouin and Nathan MacKinnon along with the huge Finnish center Aleksander Barkov are all considered top-tier talents. In all five of the main draft publications, The Hockey News, Hockey Prospectus (Corey Pronman), McKeen's, ISS and Hockey Prospect, you can find all three of those players in the top five. Even Swedish center Elias Lindholm is ranked ahead of Nichushkin in two of them. So it's hardly the either/or scenario Climer paints it to be.
Additionally, Climer's mentality of why the Preds should take a chance on the Russian sniper are backwards, as is evident by the following statement:
"Why not think outside the penalty box and roll the dice for a change? If Nichushkin is indeed the best available player at No. 4 and you think there is a reasonable chance he will choose to pursue a career in the NHL instead of staying at home in the KHL, throw caution to the wind just this once."
Caution in the wind is exactly what the Predators can't do. Nashville doesn't plan on picking this high again for a long, long time. As a result, they can't waste the opportunity. If they were constantly picking at the top of the draft like the Florida Panthers, Calgary Flames or Tampa Bay Lightning do, then it would certainly be worth the gamble. Why? Because nothing else is working, might as well try to hit the grand slam every once in a while. But this is a hockey club that, barring disaster, will be in the post season mix next year. And the following year. And the year after that.
This is truly their one shot at an elite forward via the draft. It has to be as close to a "sure thing" as a 17- or 18-year old can be. No matter what a veteran columnist says.
—
RELATED READING: