Coach Trotz gets some recognition from The Hockey News…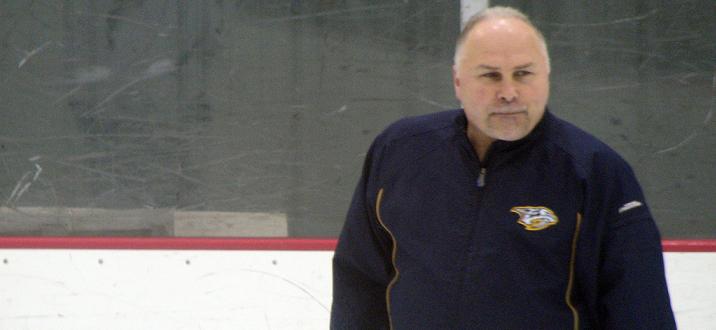 We, in Nashville, often wonder why our local hockey team doesn't get much respect on a national level.
That may change soon.
Not only are the Predators in the midst of a three game win streak and a stretch of 12 where they've won 10 but now The Hockey News has taken notice.
In the most read hockey publication in North America, The Hockey News published a story today asking why Nashville Head Coach Barry Trotz hasn't earned more recognition for the job he's done in Music City. You won't want to miss the story as Rory Boylen speaks in glowing terms about the only coach the Predators organization has even known.
THE LINK TO THE STORY IS HERE.
—
PHOTO CREDIT: Paul Nicholson (used with permission)