Dexshow Returns to Nashville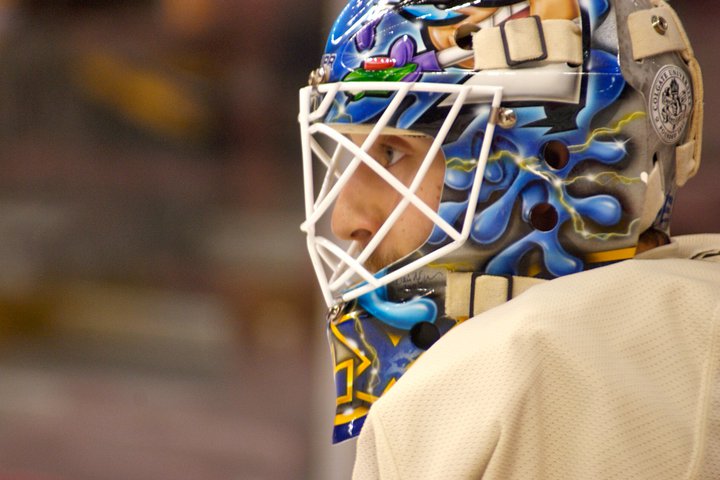 Mark Dekanich has officially been recalled to Nashville, per a press release from the Predators.
Several fans noticed that Anders Lindback was not on the bench at the end of the game last night. Turns out, Anders is a bit under the weather.
Dekanich has been standing on his head in the AHL this season. He is currently 4th in the American League in GAA (2.04), 4th in Save Percentage (0.929), and 3rd in Wins (20). He was also recognized as a Western Conference All Star earlier this month.
Milwaukee has recalled Chet Pickard from Cincinnati to fill the extra goalie spot until Dekanich returns.
—
PHOTO CREDIT: Sarah Fuqua