Goal scoring woes continue as Preds drop another close one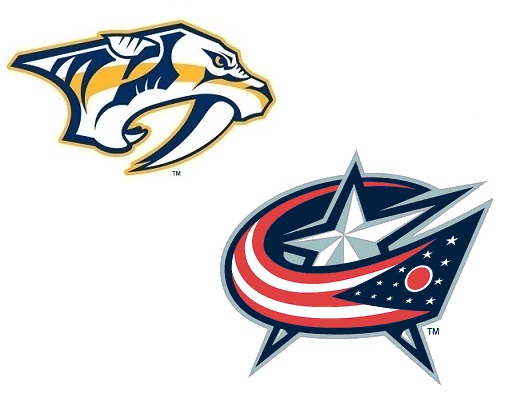 Well, it wasn't exactly an offensive onslaught.
In front of 17,113 at Bridgestone Arena, the Columbus Blue Jackets pulled within a single point of a playoff spot in the Eastern Conference by edging the Nashville Predators, 1-0.
Pekka Rinne saw his most action since April 7, 2013 by turning aside 35 of 36 shots.
The teams traded strong periods before heading to the decisive third. In the opening frame, Nashville outshot their former division rivals, 14-5. Then, in the second period, Columbus returned the favor outshooting the home team 15-4.
Late in the third, however, Columbus finally broke through. On their 32nd shot of the night, Artem Anisimov crashed the net and slipped a backhander past Rinne to take a 1-0 lead.
Despite an absolute blitz in the offensive zone, Nashville never could get the equalizer. Mike Fisher hit two posts in the third, Colin Wilson was starring at an empty net in the final minute but shot it right back into Sergei Bobrovsky and Nick Spaling whiffed on another prime scoring chance.
The lack of scoring is beyond frustrating. In this critical post-Olympic five-game homestand, the Preds scored just six goals.
Nashville sits 10 points out of a playoff spot with 18 games remaining. They head out on the road now and will play the Ottawa Senators on Monday and the Buffalo Sabres a night later. Both are out of the playoff picture so, without a win in both games, Nashville will punch their ticket to the NHL Draft Lottery for the second straight year.
Puck drops at 6:30pm Central on Monday.
THE THREE STARS OF THE NIGHT:
1. Sergei Bobrovsky (CMB)
2. Pekka Rinne (NSH)
3. Artem Anisimov (CMB)