Hockey Gods smile on Nashville as Weber avoids suspension…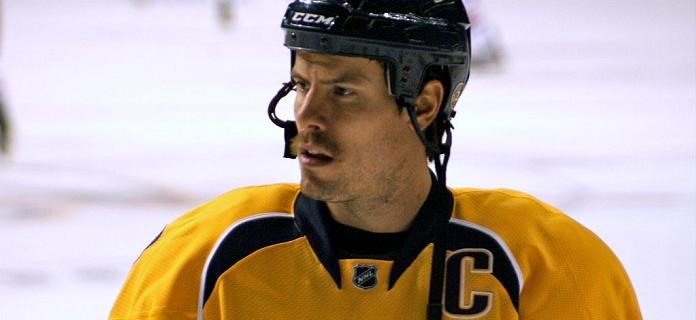 Season after season, Nashville Predators fans have complained that their well-established and oft-successful opponents (the Detroit Red Wings, Chicago Blackhawks, San Jose Sharks, etc.) seem to get all the calls.
You can pretty much retire that complaint now.
In the final second of the Western Conference Quarterfinal opener, Preds captain Shea Weber took exception to a hit from behind by Red Wing forward Henrik Zetterberg. How did he take exception? By taking Zetterberg's head and slamming it against the glass. Twice.
.
The National Hockey League announced this afternoon that Weber would be fined $2,500 (the maximum allowed under the current Collective Bargaining Agreement) and would not receive a suspension.
As expected, Red Wings fans are appalled. Predators fans never thought it was an issue to begin with. The surprise comes among the unbiased media.
Two of the smartest men that cover this sport are Adam Proteau of The Hockey News and Bob McKenzie of TSN. You would think that, even if they disagree, they'd be in the same ballpark.
Not even close.
I'm with Proteau on this one. It is absolutely inexcusable that Weber gets off without a suspension. Brendan Shanahan, the NHL's head disciplinarian, has spent the entire season trying to send a message to players, coaches and fans that head shots will not be tolerated. Any way you look at it, what we have here is one player taking another players head — from behind, mind you — and slamming it into the glass, a la George "the Animal" Steele putting someone into the turnbuckle in a WWF match.
Don't get me wrong, I'll take it. As a Predators fan, I'm thrilled he won't miss time, especially with Hal Gill still being day-to-day. But the bottom line is, this is exactly why the NHL's Department of Player Safety is considered a joke.
The joke just so happens to work out in Nashville's favor this time.
—
PHOTO CREDIT: Sarah Fuqua // Flickr (used with permission)