It's official: Preds will have home ice, play Detroit…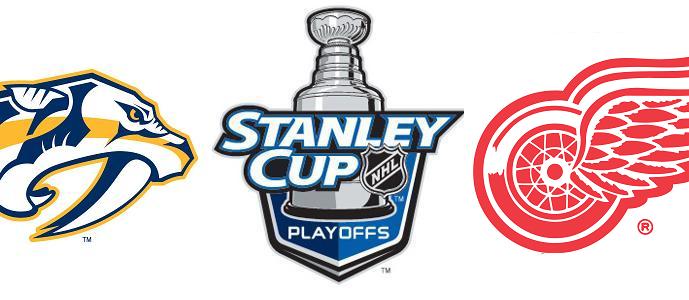 This afternoon, the Chicago Blackhawks beat the Detroit Red Wings, 3-2 in the shootout, locking the Red Wings into 5th place in the Western Conference.
Chicago will finish in 6th and play the Pacific Division champion, to be determined later tonight.
There are several other ramifications of the Detroit loss. It means the Nashville Predators finish in fourth place, regardless of what happens in their game against the Colorado Avalanche tonight. It also means the Preds will have home ice advantage for the first time since the 2006-07 season. It also means that Nashville has finished ahead of Detroit in the standings for the first time in franchise history.
This will be the the third time the Central Division rivals have squared off in the post season. Nashville's first trip to the playoffs came in 2004 and they lost to the Red Wings four games to two. The last time they faced each other in the quest for Lord Stanley's Cup was in 2008 and the series outcome was the same as the first.
Detroit has been the model organization — or the "big brother" franchise — for the Predators since their inception in 1997. Throughout the years, Nashville players, coaches and administration have openly talked about how the Red Wings are the model on how to run a successful hockey club. Furthermore, Detroit has lived up to that billing, winning five Stanley Cups since 1997 and hanging 10 division banners from the rafters of Joe Louis Arena since the Predators first took the ice in 1998.
It's time for a passing of the torch, don't you think?
The first round playoff schedule will be announced on Sunday afternoon. section303.com will have the complete schedule as soon as it's released.