It's time for your Preds and Avs LEFTGOVERS…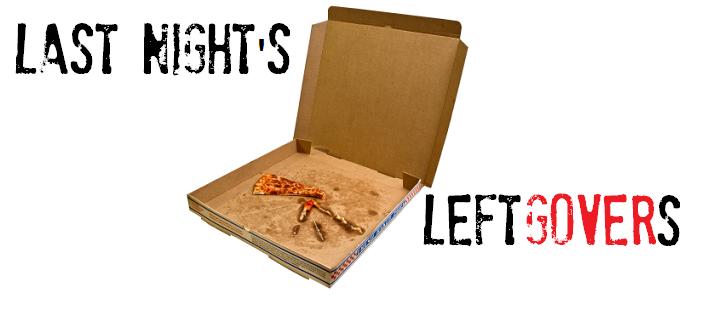 LEFTGOVERS:
* The Bradley Central High School Marching Band provided occasional music during the contest.
* This was Colorado Avalanche forward Peter Mueller's first game since October 12 and only his fourth game since April 4, 2010. He missed 126 games over the past two and half seasons with a concussion.
* Thursday night was Ryan O'Reilly's 200th NHL game.
* Mike Fisher was just 2-for-9 on face-offs in the first period.
* Fisher would finish a miserable 3-for-14.
* Colorado outshot the Preds 15-7 in the opening 20 minutes. Only Jordin Tootoo had more than one shot (2).
* Nashville made things right in the shot department during the second frame. They doubled Colorado's output, 14-7.
* In the middle of the second, news broke that the Montreal Canadiens had traded forward Mike Cammelleri. After the period expired, it was learned they had dealt him to the Calgary Flames. Just before the third period started, we found out that Rene Bourque was going the other way.
* Brian McGrattan and, surprisingly, Roman Josi were the only Preds not to register at least one shot on goal.
* Shea Weber led all Preds in ice time (25:33) and shots (5).
* Thursday night was David Legwand's third multi-goal game of the season. He had only one last year and none in 2009-10.
* Nashville's home sellout streak was broken tonight as, no doubt, the bad weather kept the walk-up sales at a minimum. The final attendance was 16,905, just 208 short of capacity.
* We'll feature Pekka Rinne's post game comments on today's 303:30 podcast. Stay tuned.
MY THREE STARS (as voted on with 5:45 left in regulation):
1) Sergei Kostitsyn (NSH)
2) David Legwand (NSH)
3) Jean-Sebastien Giguere (COL)
THE THREE STARS OF THE GAME:
1) David Legwand (NSH)
2) Sergei Kostitsyn (NSH)
3) Ryan O'Reilly (COL)