It's time for your Preds and Flyers LEFTGOVERS…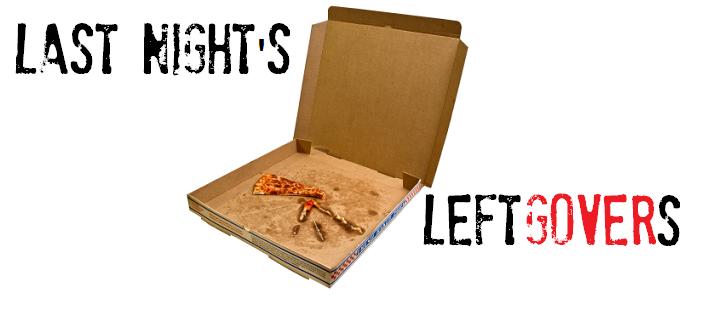 LEFTOVER THOUGHTS:
* Saturday night was just the second time Scott Hartnell and Kimmo Timonenhave been back in Music City since being traded to the Philadelphia Flyers in June of 2007.
* Timonen served as either an alternate captain or team captain from 2002-2007.
* Hartnell was the Predators' first round pick in 2000 (#6 overall) and was the only Nashville draft pick ever to go straight from the draft to the NHL, bypassing the AHL (and further years in junior) all together.
* Chris Mueller, who leads the AHL-affiliate Milwaukee Admirals in scoring, was recalled before Saturday night's contest. He finished the night with one shot on goal and 8:21 of ice time. He was also 2-for-4 in the face-off dot.
* Mueller played in just his third NHL game of the season and his first since December 6.
* The Predators are 9-8-1 with Mueller in the lineup.
* Speaking of situational results, Nashville is now 13-0-1 all-time when Nick Spaling scores a goal.
* Early in the second period, Nashville rookie blueliner Ryan Ellis threw a hip check on a breaking Wayne Simmonds that will be on every game intro video for the next ten years.
* Pekka Rinne is now 12-2-0 in his last 15 games.
* The Flyers' last win in Music City was March 21, 2000. As Jim Diamond of The Examiner pointed out on Twitter, Preds defenseman Roman Josi was nine years old.
* Sergei Kostitsyn, Mike Fisher and Kevin Klein were all a team-high plus-2.
* The Predators have won 13 of their last 17 games and, through Saturday's action, sit in sixth place in the West and fourth in the Central.
* Despite starting the season just 4-5-3 at home, the Preds have become quite the dominating team on home ice. They've won 10 of their last 12 inside the friendly confines of Bridgestone Arena.
* Nashville is just two wins out of the Central Division lead.
MY THREE STARS (as voted on with 5:35 remaining in regulation):
1) Pekka Rinne (NSH)
2) Sean Couturier (PHI)
3) Sergei Kostitsyn (NSH)
THE THREE STARS OF THE GAME:
1) Nick Spaling (NSH)
2) Sean Couturier (PHI)
3) Pekka Rinne (NSH)