It's time for your Preds and Hurricanes LEFTGOVERS…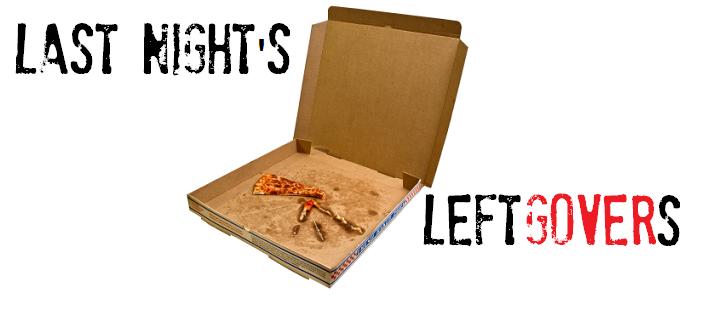 Nashville Predators 5, Carolina Hurricanes 2
Bridgestone Arena, Nashville, TN
Saturday, January 7, 2012
* Jack Hillen was the odd-defensemen out on Saturday night. It was his first healthy scratch since Mattias Ekholm was assigned to Sweden.
* The Predators are now 1-2-0 with Hillen out of the lineup.
* It took only 0:15 for Carolina to get the first shot on goal.
* Craig Smith's goal was his first in over a month. He scored on a remarkably similar play on December 3 against Buffalo.
* It was just Smith's second goal in 25 games. Remember, he scored seven in his first 15.
* Patric Hornqvist had no goals on four shots in the first period. He finished with two goals on seven shots.
* Projected to be a power play quarterback coming into the 2009 NHL Entry Draft, how appropriate is it that Ryan Ellis' first career assist and goal both came on the man advantage?
* Speaking of the power play, Nashville went an incredible 4-for-5 on Saturday night. They are now the NHL's second best in that category.
* Ellis became the second Predators rookie in as many games to record his first NHL goal (and point, for that matter).Gabriel Bourque scored in the first period of Thursday's loss to the Dallas Stars.
* No goaltender has started more games (37), faced more shots (1101), has more saves (1010) and only Detroit's Jimmy Howard has more wins (24) than Pekka Rinne.
* Jeremy Smith backed up Rinne tonight. While he didn't see any playing time, it must have been a thrill for him to witness the first regular season game of his NHL career. The 2007 second round pick of the Predators was recalled for the first time on Friday, allowing usual back-up Anders Lindback to get some playing time down in Milwaukee.
* Center Mike Fisher had only scored four points in his last 15 games. Not exactly what the Predators had in mind when they acquired him for a first round pick last February. On Saturday, he may have gotten back on the right track. He registered three assists, including the primary helper on the game winner.
* Preds captain Shea Weber led all players (both teams) in ice time. He logged 26:36.
* Hurricanes defenseman Jay Harrison potted both of his team's two goals. It was his first career multi-goal game.
* Harrison was their best player on the scoresheet. Not only did he have the two tallies but he also led Carolina in ice time (22:32) and in shots (6).
—
SPECIAL THANKS to Patten Fuqua of puckscene.com for the title of this feature.