It's time for your Preds and Red Wings LEFTGOVERS…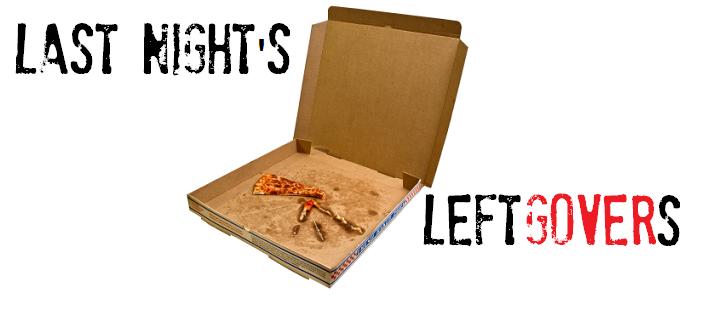 Nashville Predators 3, Detroit Red Wings 2
Bridgestone Arena; Nashville, Tennessee
March 10, 2012
***
LEFTOVER THOUGHTS:
* Anchorage, Alaska native Jordan Pearce was the back-up goaltender for the Red Wings. He's never played in an NHL game.
* Pearce was the goaltender for the University of Notre Dame during Preds prospect Ryan Thang's freshman, sophomore and junior seasons.
* Rookie forward Craig Smith was scratched for the second straight game.
* Pekka Rinne wore the mask designed for him by graphic arts student Liz Guilyard.
* Rinne's 38 wins and 1,845 saves leads the league.
* Nashville defenseman Kevin Klein missed yet another game with an upper-body injury.
* The sellout crowd was the 20th sellout of the season for Nashville. The next one will set a new franchise record.
* Patric Hornqvist's first period tally was his first career goal against Detroit (18 games).
* The last time the Kostitsyn brothers hooked up on the same goal was January 17, 2009. Sergei Kostitsyn registered the second assist on Andrei Kostitsyn's 16th goal of the season.
* They hooked up twice on Saturday.
* David Legwand registered assists on all three Preds goals, including the secondary assist on the two Kostitsyn to Kostitsyn goals.
* When asked if Legwand would now be known as the honorary third Kostitsyn, Rinne laughed and said "Oh I don't know. I think two is enough."
* Andrei has three multi-point games in his five outings as a Predator.
* Nashville had just 14 shots through two periods.
* The Predators are now 14-3-3 against the Central Division this season.
* All three regulation losses have come at the hands of the Red Wings.
* Nashville is now 14-0-2 when Rinne makes 35 or more saves this year.
* Per the Predators' media relations staff, Nashville is now the only NHL team to win at least 23 homes games in seven consecutive seasons.
* When one of the original six teams come to Nashville, it's always fun to look around and see the wide array of customized jersey's in the stands. The more random the better, obviously. So, with that in mind, here are the Red Wings sweaters we spotted in the crowd on Saturday night: Todd Bertuzzi, Pavel Datsyuk, Tomas Holmstrom, Nicklas Lidstrom, Dan Cleary, Henrik Zetterberg, Patrick Eaves — that's right, someone has a Patrick Eaves jersey — and Ray Whitney (who played just one season in Detroit). Retired players Steve Yzerman, Chris Osgood, Kirk Maltby, Vladimir Konstantinov, Darren McCarty, Chris Chelios and Jiri Fischer were also spotted.
RATING THE BAND STAGE BAND:
Considering they were a collection of Vanderbilt doctors who get together to play music on the side, they were a lot of fun. Of course, you wouldn't want a collection of musicians to get together and practice medicine on the side. All things considered, on a scale of 0-to-5, I gave them a solid 3.5 Kostitsyns.
MY THREE STARS (as voted on with 6:50 remaining in regulation):
1) Andrei Kostitsyn (NSH)
2) David Legwand (NSH)
3) Sergei Kostitsyn (NSH)
THE THREE STARS OF THE GAME:
1) Andrei Kostitsyn (NSH)
2) David Legwand (NSH)
3) Sergei Kostitsyn (NSH)