Laviolette to make Nashville debut at Music City Sports Festival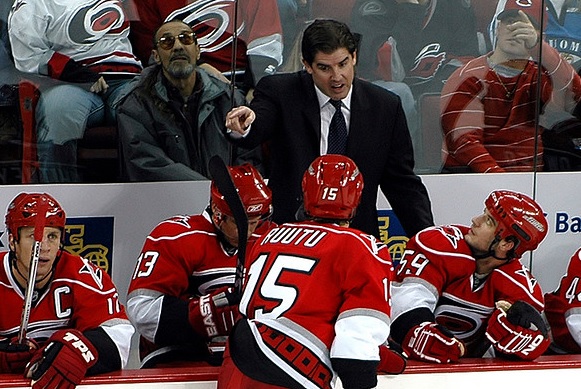 Just as team President and COO Sean Henry blatantly hinted on The Greg Pogue & Big Joe Show this morning, the Nashville Predators have announced that new head coach Peter Laviolette will make his first public appearance at the 2014 Music City Sports Festival.
The @PredsNHL will introduce head coach Peter Laviolette to the Nashville public/media @MCSportsFest at 12:15 p.m. on June 1

— KWilsonPreds (@KWilsonPreds) May 21, 2014
The two-day event will be held the weekend of May 31 and June 1 at the Music City Center and feature great sports personalities such as Tennessee Titans tight end Delanie Walker, new University of Tennessee Volunteers men's basketball coach Donnie Tyndall as well as two-time National Champion and 2007 Heisman Trophy winner Tim Tebow.
Laviolette has yet to meet the Nashville media due to his coaching Team USA at the 2014 World Championships over in Belarus.
The Americans finished the round robin portion of the tournament in second place in Group B with a 4-2-1-0 record. Their quarterfinal matchup against the Czech Republic starts tomorrow morning and you can watch it on NBC Sports Network.
---
PHOTO CREDIT: Jamie Kellner (used with permission)