Nashville goes to the waiver wire for second time in two days, claims Boychuk from Penguins…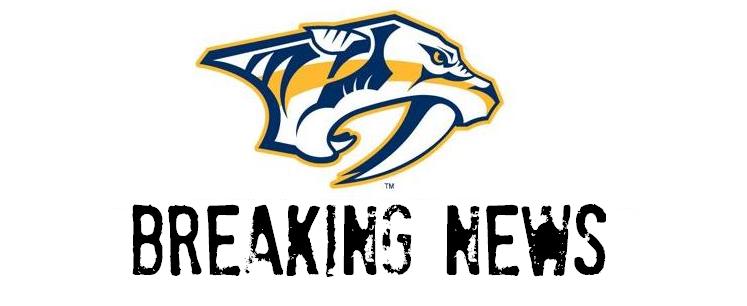 Monday it was Bobby Butler. Tuesday it was Zach Boychuk.
The Nashville Predators are making a habit of using the waiver wire to try and improve their loathsome offense. The Preds have scored the fewest goals in the league (47), have the worse goals-per-game average (1.96) and the worst shots-per-game average (23.9). In short, they need some goal scorers. But, considering they can't really afford to trade future assets to acquire said goal scorers, they're doing the low-risk approach: claiming shoot-first guys off the waiver wire.
Boychuk has struggled in the NHL since being chosen 14th overall by the Carolina Hurricanes in the 2008 NHL Entry Draft. He tallied just 18 points in 77 games with the team that drafted him and was held off the score sheet entirely after being claimed by the Pittsburgh Penguins on January 31. He's set to make just $625,000 at the NHL level this year, making him a no-harm, no-foul transaction. If he doesn't work out, he goes back on waivers and, if unclaimed, gets assigned to the Milwaukee Admirals where he's been nearly a point-per-game player in the AHL.
Both Butler and Boychuk are expected to be in the Nashville lineup against the Edmonton Oilers on Friday night.
The Predators also used the waiver wire during training camp, claiming Rich Clune from the Los Angeles Kings.
The official press release is below.
***
NASHVILLE, Tenn. (March 5, 2013) – Nashville Predators President of Hockey Operations/General Manager David Poile announced today that the club claimed forward Zach Boychuk on waivers from the Pittsburgh Penguins and placed forward Brandon Yip on injured reserve. Boychuk is on a two-way contract worth $625,000 and the NHL level and $105,000 at the AHL level in 2012-13.
Boychuk, 23 (10/4/89), has been held scoreless in eight NHL games with the Pittsburgh Penguins and Carolina Hurricanes in 2012-13. In 80 career NHL contests since 2008-09, the Airdrie, Alta., native has 18 points (7g-11a) in 80 career contests with Pittsburgh and Carolina. Boychuk started the 2012-13 season with Carolina's primary developmental affiliate, the Charlotte Checkers, amassing 32 points (16g-16a) in 37 games.
Drafted by the Hurricanes in the first round (14th overall) of the 2008 NHL Entry Draft, Boychuk was a member of back-to-back Canadian World Junior Championship-winning teams in 2008 and 2009. He was teammates with current Predator forward Matt Halischuk on the 2008 team, and Preds defenseman Ryan Ellis on the 2009 team.