Nashville Predators training camp opens today…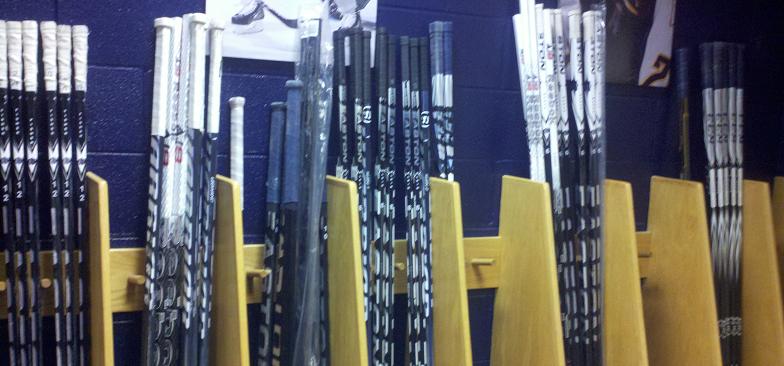 The Nashville Predators officially begin their 2011-12 campaign today as they hold their first full-squad training camp practice at Centennial SportsPlex.
The players will be on the ice from 10am-2:30pm and the sessions are open to the public.
Team Blue will be the first group on the ice this weekend. They'll skate from 10am-11:20am both Saturday and Sunday. Some members of Team Blue include Martin Erat, blue chip prospect Craig Smith, Ryan Suter and Colin Wilson, among others.
Once Team Blue retires from the ice, Team White will take their place. Notable members of Team White are newcomer Niclas Bergfors, Calder Trophy-eligible Jon Blum, last year's leading goal scorer Sergei Kostitsyn as well as Brentwood, Tennessee's own Blake Geoffrion. White will be practicing from 11:30am-1:00pm.
In the final group of the day, starting at 1:00pm, Team Silver will lace up the skates. Captain Shea Weber, 2009-10 leading scorer Patric Hornqvist, superstar prospect Ryan Ellis and overtime hero Jerred Smithson are among those who are on Team Silver.
The goaltenders are not members of specific teams and, therefore, will be working with goaltending coach Mitch Korn throughout the day.
The four players listed as "injured" are Brodie Dupont (who came over in the Andreas Thuresson trade with the New York Rangers), veteran center Mike Fisher, stay-at-home defenseman Francis Bouillon and recent University of Notre Dame graduate Ben Ryan. Ryan will play in his first full season of professional hockey when he suits up for the Milwaukee Admirals.
If you're planning on coming down to Centennial SportsPlex today or tomorrow, we will have full-color rosters available (we spare no expense here at section303.com). If training camp is anything like last year, the players may not have names on their jerseys. If so, you'll need to rely on the numbers on the back of each player's helmet. Hence, the need for a full camp roster.
Hope to see you at 222 25th Ave North this weekend! HOCKEY IS BACK!
—
PHOTO CREDIT: Jeremy K. Gover // section303.com