Nashville's Shea Weber a "finalist" in THN's Norris voting…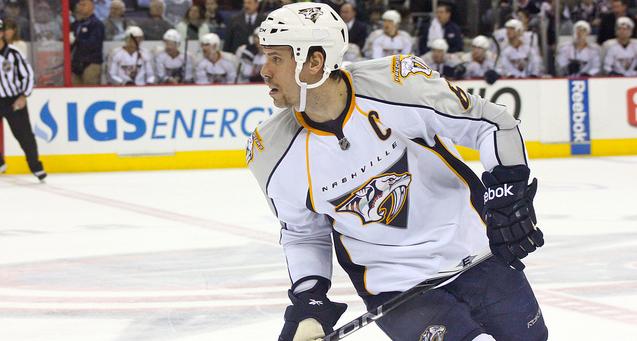 In one of the most unexpected tips of the hat from the national media, Nashville Predators defenseman Shea Weber has been named a "finalist" in The Hockey News's Norris Trophy voting. The Norris is given to the league's best defenseman each year.
We've heard Head Coach Barry Trotz's name as a possible Jack Adams finalist and goaltender Pekka Rinne's name mentioned in the Vezina Trophy conversation but should we now think that Weber is going to get Norris consideration as well?
Case in point: while Detroit's Nicklas Lidstrom is far and away the favorite for the award, THN's Adam Proteau said he voted Weber as the runner-up.
—
PHOTO CREDIT: Dylan Moody (used with permission)