Predators fan writes amazing tribute to Brandi Burton…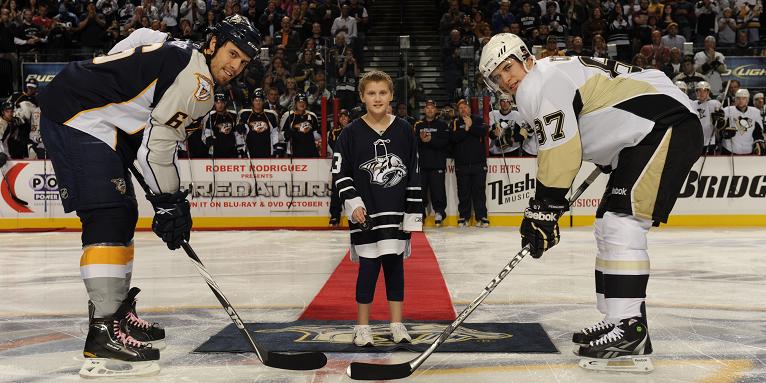 If you were at the game last night, you know that Brandi Burton, the child ambassador on Hockey Fights Cancer Night at Bridgestone Arena last month, passed away on Sunday after succumbing to the disease.
Nashville Predators fan Stephen Yeargin, on his own personal blog, posted an entry early this morning about his experience meeting the young Miss Burton at that game and how her loss will be felt for years to come. It's so good, there's no need to pull quotes from it. You just need to read it for yourself.
If you'd like to donate to help fight cancer, just visit the Beat Cancer page on NashvillePredators.com.
It goes without saying but our prayers are with the Burton family during this difficult time.
—
PHOTO CREDIT: Getty Images (courtesy of the Nashville Predators hockey club)