Preds announce their 2010 pre-season opener roster…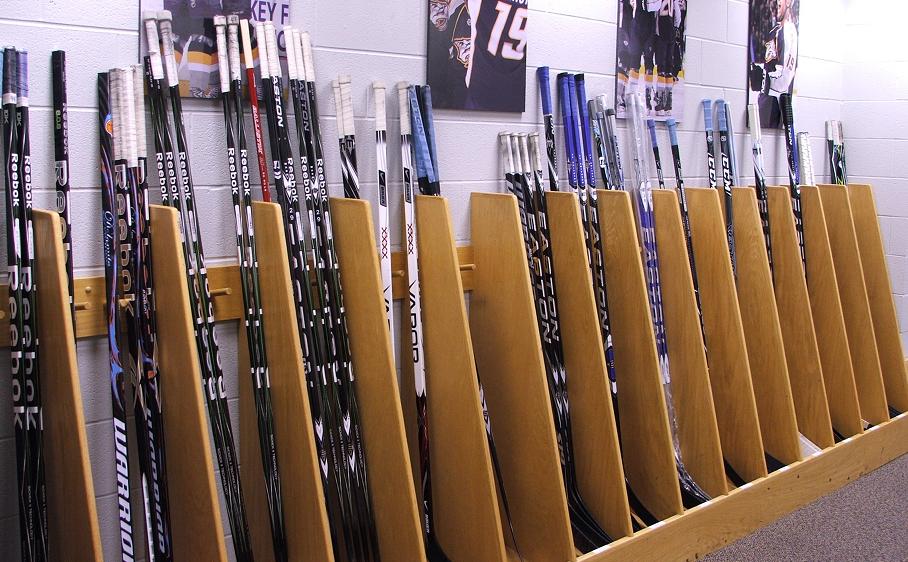 The Nashville Predators have announced their 2010-11 Pre-Season Home Opener roster.
On Thursday night at Bridgestone Arena, the following players will be suited up and on display.
Key players in the lineup that will need to as best an impression as they can are Ryan Ellis and Taylor Beck. Both are in a position where they could be sent back to the junior teams. Once that happens, there is zero chance of being recalled until their respective junior seasons are over. Thus, with expectations so high for both, they'll need to put their best foot forward in whatever pre-season action they see so they can stick with the big club as long as possible.
Other players that need to make a good impression, for a different reason, are Blake Geoffrion, Andreas Thuresson, Nick Spaling, Teemu Laakso, Alexander Sulzer and Sergei Kostitsyn. All six guys could crack the NHL opening night roster with some luck and solid all-around play. On paper, however, all of them appear to be headed to the Preds' minor league affiliate Milwaukee Admirals so none of them can afford even a single bad game.
And then there's Cal O'Reilly. A dynamic point-per-game producer on the AHL level but an under-achiever at the NHL level. O'Reilly is entering the second year of his two-year deal which sees him on a one-way contract. Nashville knows he shows promise, it's just that he has to fulfill that promise before they're willing to give him a full-time roster spot. O'Reilly is in the unique position of needing a strong camp to stay in the "depth chart at center" conversation. O'Reilly, along with Colin Wilson, Matthew Lombardi, David Legwand, Marcel Goc and Jerred Smithson, make up the six centers vying for only four spots. With Wilson probably moving to wing this year, that still leaves five guys for four slots. If he has the pre-season he had last year, O'Reilly will make the coaching staff's decision for them. Something he very much hopes to avoid.
The final storyline of the pre-season opener roster is the appearance of Mark Dekanich. Considered by most to be the front runner for the back-up goaltending gig, Dekanich will need to prove that he deserves the opportunity. Not a single goalie competing for Pekka Rinne's table scraps has a single minute of NHL experience. Not even on the bench. Despite being in the same boat, Dekanich and Anders Lindback are considered the favorites while Jeremy Smith and Chet Pickardwould be in the "darkhorse" category. Thursday night will be Dekanich's first opportunity to show he's the man for the job.
See you Thursday night! Hockey's back people!!!!
| | | | | | | | | | |
| --- | --- | --- | --- | --- | --- | --- | --- | --- | --- |
| POS. | NO. | PLAYER | HT | WT | SH | Place of Birth | Birthdate | | 2009-10 Team |
| D | 4 | Cody Franson | 6-5 | 216 | R | Salmon Arm, B.C. | 8/8/87 | | Nashville (NHL)/Milwaukee (AHL) |
| RW | 5 | Blake Geoffrion | 6-1 | 195 | L | Plantation, Fla. | 2/3/88 | | U. of Wisconsin (WCHA) |
| D | 7 | Jonathon Blum | 6-1 | 193 | R | Long Beach, Calif. | 1/30/89 | | Milwaukee (AHL) |
| C | 9 | Marcel Goc | 6-1 | 201 | L | Calw, Germany | 8/24/83 | | Nashville (NHL) |
| LW | 12 | Andreas Thuresson | 6-1 | 215 | R | Kristianstad, Sweden | 11/18/87 | | Milwaukee (AHL)/Nashville (NHL) |
| C | 13 | Nick Spaling | 6-1 | 196 | L | Palmerston, Ont. | 9/19/88 | | Milwaukee (AHL)/Nashville (NHL) |
| C | 16 | Cal O'Reilly | 6-0 | 188 | L | Toronto, Ont. | 9/30/86 | | Nashville (NHL)/Milwaukee (AHL) |
| RW | 22 | Jordin Tootoo | 5-9 | 199 | R | Churchill, Man. | 2/2/83 | | Nashville (NHL) |
| RW | 27 | Patric Hornqvist | 6-0 | 188 | L | Sollentuna, Sweden | 1/1/87 | | Nashville (NHL) |
| LW | 28 | Jonas Andersson | 6-3 | 210 | L | Stockholm, Sweden | 2/24/81 | | Dynamo Minsk (KHL) |
| D | 32 | Teemu Laakso | 6-1 | 215 | R | Tuusula, Finland | 8/27/87 | | Milwaukee (AHL)/Nashville (NHL) |
| RW | 38 | Kelsey Wilson | 6-1 | 207 | L | Sault Ste. Marie, Ont. | 1/22/86 | | EC Salzburg (Austria) |
| D | 49 | Ryan Ellis | 5-10 | 186 | R | Hamilton, Ont. | 1/3/91 | | Windsor (OHL) |
| D | 52 | Alexander Sulzer | 6-1 | 201 | L | Kaufbeuren, Germany | 5/30/84 | | Milwaukee (AHL)/Nashville (NHL) |
| RW | 56 | Taylor Beck | 6-2 | 205 | R | St. Catharines, Ont. | 5/13/91 | | Guelph (OHL) |
| LW | 71 | J.P. Dumont | 6-1 | 205 | L | Montreal, Que. | 4/1/78 | | Nashville (NHL) |
| RW | 74 | Sergei Kostitsyn | 6-0 | 206 | L | Novopolotsk, Belarus | 3/20/87 | | Montreal (NHL)/Hamilton (AHL) |
| D | 77 | Ryan Parent | 6-2 | 199 | L | Prince Albert, Sask. | 3/17/87 | | Philadelphia (NHL) |
| | | | | | | | | | |
| G | 31 | Mark Dekanich | 6-2 | 189 | L | North Vancouver, B.C. | 5/10/86 | | Milwaukee (AHL)/Cincinnati (ECHL) |
| G | 35 | Pekka Rinne | 6-5 | 209 | L | Kempele, Finland | 11/3/82 | | Nashville (NHL) |