Preds prospect Ellis explodes for six points against Kitchener…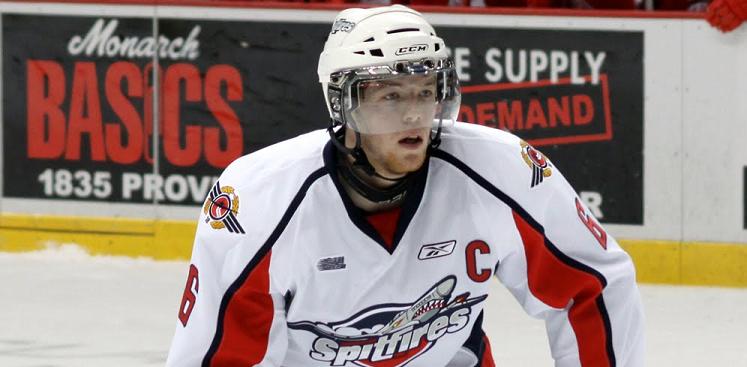 Thanks in part to Ryan Ellis, the Kitchener Rangers were the victim of an onslaught tonight.
(Sorry, Nick Spaling.)
The Nashville Predators 2009 first round pick led the Windsor Spitfires to a 7-1 victory over the Rangers in front of their hometown fans. Ellis, one of the top defensemen in the Nashville system, scored once and added five – count 'em five – helpers for a whopping six point night.
Ellis wasn't the only Spitfire to explode offensively, however. A name you'll hear more and more come draft time, Alexander Khokhlachev bagged four goals in the win as well. Oh and, by the way, all of them were assisted by Ellis.
With his 272 career points, Ellis is now just eight behind former teammate Taylor Hall for fifth on the franchise's all-time scoring list.
—
PHOTO CREDIT: Tim Cornett // windsorspitfires.com (used with permission)