Preds prospect Taylor Aronson records first pro point…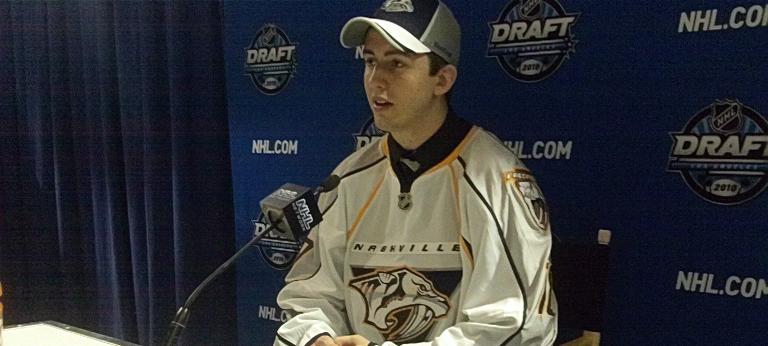 In just his third professional hockey game, Nashville Predators prospect Taylor Aronson registered his first career point tonight against the Abbotsford Heat.
The Admirals defenseman was drafted in the third round of the 2010 NHL Entry Draft by the Predators. After recording decent numbers with the Portland Winterhawks of the WHL, Aronson turned pro this season.
Aronson and the goal scorer will have to fight over who gets to keep the puck, however. Vic Bartley, a Maple Ridge, British Columbia native, scored his first goal as a member of the Admirals in front of friends and family. His hometown is roughly a half hour from Abbotsford.
The goal proved to be the game-winner in Milwaukee's 3-1 victory.
—
PHOTO CREDIT: Jeremy K. Gover // section303.com