Preds prospect Watson cracks Team USA's preliminary World Junior roster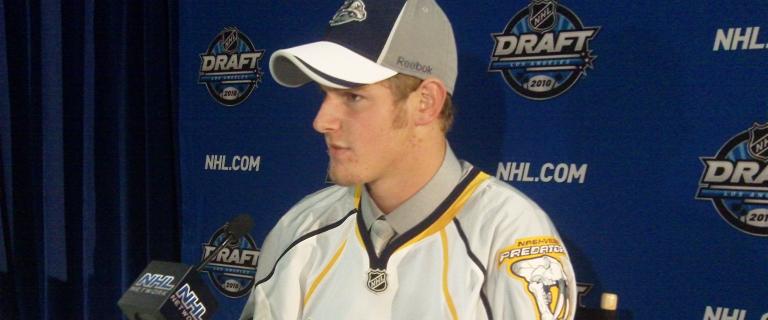 Austin Watson, the Nashville Predators' first round pick in 2010, has made the 2012 U.S. National Junior Team preliminary roster. If he sticks, it'll be Watson's first experience in World Junior Championship competition.
The Ann Arbor, Michigan native plays for the Peterborough Petes of the Ontario Hockey League. Watson has tallied 28 points in 28 games so far this season, good for third on the club. After a slow start last year, he finished a point-per-game player for a terrible Peterborough team (68 points in 68 games).
Of the 29 players on the roster, Team USA must get down to 22 by December 22 so Watson's spot isn't exactly safe. Games start on Monday, December 26.
Watson isn't the first Preds prospect to be named to a World Junior roster. Miikka Salomäki, Nashville's second choice in the 2011 NHL Entry Draft, was named to Finland's team earlier today.
To see the full Team USA Preliminary Roster, CLICK HERE.
—
PHOTO CREDIT: Jeremy K. Gover // section303.com