PRESS RELEASE: 25 sellouts for 2011-12 Preds season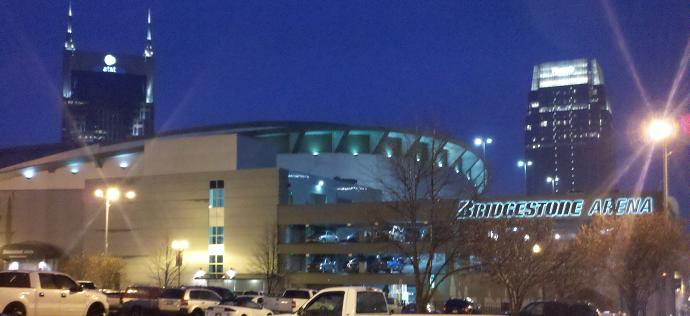 NASHVILLE PREDATORS SET FRANCHISE RECORD FOR SELLOUTS IN A SEASON WITH 25
-Tonight's regular season home finale marks the 25th sellout of 2011-12; tonight equals a franchise record eighth consecutive sellout, matching the mark hit earlier this season-
Nashville, Tenn. (April 5, 2012) – Tonight's regular season home finale marks the Nashville Predators 25th sellout of the season, setting a franchise record for sellouts in a single campaign. The previous record of 20 was set in 1999-2000.
The Predators have gone 21-5-2 in their last 28 home games. They have sold out Bridgestone Arena for eight consecutive games, matching the franchise-long eight game sellout streak hit earlier this season (Dec.15-Jan. 7).  Nashville has been one of the League's best teams on home ice since the beginning of the 2005-06 season, compiling 180 home victories – ranking it third behind only Detroit (189) and San Jose (181) in that span. The Predators are the only team in the NHL to post at least 23 home victories in seven consecutive seasons.
A factor in the Predators' success has been the atmosphere in Bridgestone Arena. The Predators sold out Smashville for 25 of their 41 home games this season and are averaging 16,690 fans per home game this season – 97.5 percent capacity. Last season, the Predators sold out Bridgestone Arena a total of 16 times and saw an average attendance of 16,143. Prior to this season, the highest average attendance for a season in franchise history occurred in 1999-2000, when the Predators averaged 16,600 fans per game.
With just two games remaining in the regular season, the Predators are looking to lock in home-ice advantage in the first round of the playoffs for the second time in franchise history. The Preds would move closer to that milestone with a win over the Dallas Stars tonight (7 p.m., FS-TN, 102.5 The Game). Tonight's regular season home finale is also Fan Appreciation night where lucky fans in attendance will be treated to giveaways, special entertainment from the band stage, a plaza party and the opportunity to win the jersey right off a player's back. The Preds conclude their season on the road in the Mile High City, taking on the Colorado Avalanche on Saturday (8 p.m., FS-TN, 102.5 The Game).
The Predators will also host an Open House this Saturday, April 7 from 10 a.m. – 3 p.m. The Open House is a perfect opportunity to scout out your seats for next season and save on 2012 playoff seats at the same time. The day also features an Easter egg hunt, locker room tours, an inflatable slapshot cage, kids hockey, a public skate (must bring own skates), free popcorn and soda, Pekka-ing displays and visits by GNASH and the Preds Dancers and Ice Girls.