PRESS RELEASE: Admirals beat Wolves in come-from-behind fashion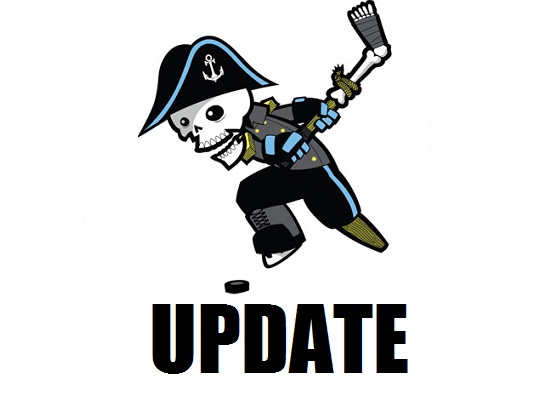 Milwaukee, WI–Austin Watson scored in the sixth round of the shoot-out and Mangus Hellberg made 29 saves and stopped five of six shooters as the Admirals took a 3-2 come-from-behind shoot-out win over the Chicago Wolves in Amtrak Rivalry action Friday night.
Midway through the second period it looked anything like a possible shoot-out ending as the Wolves owned a 2-0 lead and were controlling play. However, Kevin Henderson got the Admirals on the board at the 12:08mark of the second when he beat Chicago goalie Jake Allen five-hole on a breakaway. The tally was his first of the season and snapped a 128:50 scoreless streak for Milwaukee.
Then Simon Moser tied things up for Milwaukee just 1:32 into the third period, paving the way for the overtime and shoot-out. Defenseman Bryan Rodney walked the puck in from the blueline to the high slot and fired a shot that went wide of the net and rebounded off the boards right to a crashing Moser, who had an open net for his fourth of the season.
After a scoreless OT session, Mathieu Tousignant scored on the Ads first attempt in the shoot-out, but that was matched by Chicago's Ty Rattie. The next four shooters for each team were denied setting the stage for Watson to connect in round six and then Hellberg to make a glove save on Keith Aucoin on the ensuing Wolves' attempt.
Neither team was able to get on the scoreboard during the first period. Each team registered eight shots on goal and both squads had one chance on the power-play.
The Wolves jumped on the Ads to start the second period, scoring twice in the first six minutes and 8-1 over that time. Cody Beach started the scoring at the 3:22 mark and then just over 2:30 later Pat Cannone made it 2-0.
The Admirals now head out on a three-game road trip and don't have another home game until Friday December 6th when they host Oklahoma City Barons at the BMO Harris Bradley Center.
Fans can purchase tickets by calling Ticketmaster at 800-745-3000 or by logging ontowww.ticketmaster.com. Groups of 10 or more receive significant discounts off the original ticket price. For more information, or to purchase group tickets, fans can call the Admirals office at (414) 227-0550.
Don't forget to follow the Admirals on Twitter (@mkeadmirals) and on Facebook