PRESS RELEASE: Preds to keep 102.5 The Game as flagship through 2016-17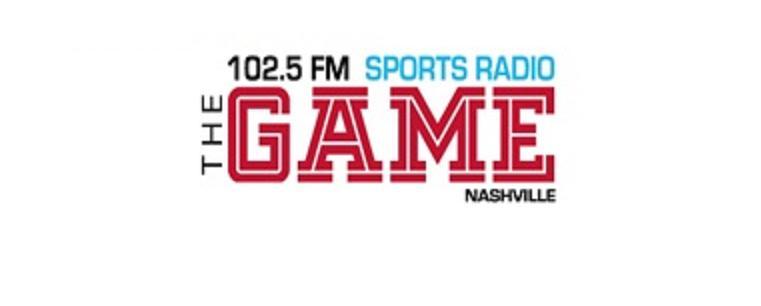 NASHVILLE PREDATORS AND CROMWELL GROUP ANNOUNCE FIVE-YEAR EXTENSION
TO RADIO PARTNERSHIP
-Stu Grimson joins radio broadcast team on a full-time basis-
Nashville, Tenn. (August 20, 2012) – The Nashville Predators and the Cromwell Group, Inc. today announced a new five-year extension, keeping all Nashville Predators broadcasts on their flagship station, 102.5 The Game, through the 2016-17 season. The Cromwell Group/102.5 The Game has been the home of the Nashville Predators since 2010.
Game broadcasts include a 30-minute pregame show, intermission reports and an hour-long postgame show hosted by Willy Daunic. All postgame shows following home games originate from Bridgestone Arena's Patrón Platinum Club and are open to all ticketed fans in attendance. In addition to game broadcasts, 102.5 The Game will also host significant Predators shoulder programming including player radio shows, Coffee with the Coach, Extra Crispy and much more.
"We are thrilled to have signed this five-year extension with the Nashville Predators," 102.5 The Game Station Manager Jeff Kolb said. "The Predators organization is first class and to have our team, a perennial Stanley Cup playoff contender, locked in long term is a big deal for us as we build Nashville's premiere sports station."
"102.5 The Game has been a fantastic partner and a great ambassador for hockey in Middle Tennessee," Predators Executive Vice President Chris Parker said. "Their dedicated broadcasts and shoulder programming keep the Predators on the airwaves and on people's minds on a consistent basis. We are thrilled to be extending our strong partnership with Cromwell and look forward to an even more exciting partnership in the future."
Former Preds enforcer Stu Grimson rejoins the broadcast team as the radio Color Analyst, joining radio play-by-play announcer Tom Callahan. This will be Grimson's first full-time season as a member of the Preds broadcast team. He and Callahan will call the radio action for every Nashville Predators game.
"Stu is a tremendous addition to our broadcast team," Predators Senior Director of Broadcasting Bob Kohl said. "As a former player, Stu has the ability to uniquely combine expert analysis and terrific insight with his engaging personality. His style is a perfect complement to partner Tom Callahan's sharp play-by-play.  This team is yet another great addition to Nashville's thriving hockey culture."
Cromwell Group, Inc. affiliate WYCQ, Inc owns three stations in WPRT 102.5 The Game, 102.9 WBUZ The Buzz and WQZQ 102.1 The Light. This season, 102.5 The Game will carry select preseason, all regular season and postseason Predators games. This marks the third consecutive season that all Predators regular season and playoff contests will be aired on the same station.
Several regional affiliates complete the broadcast radio network of the Nashville Predators during the hockey season, as games are broadcast throughout the state of Tennessee, as well as parts of Kentucky, Alabama and Georgia. In all, the Predators radio network covers more than 50,000 sq. miles. These affiliates are as follows:
WPTN Cookeville, TN 106.1FM
WMSR Manchester, TN 1320AM
WHOP Hopkinsville, KY 1230AM/95.3FM
WCDS Glasgow, KY   1230AM
WAKI McMinnville, TN 1230AM
WBGN Bowling Green, KY 1340AM
WMLR Hohenwald, TN   1230AM
WMRB Columbia, TN 98.5FM/910AM
WKRO Paducah, KY 1490AM
WNTC Drakesboro, KY 103.9FM
WALV Chattanooga, TN 105.1FM
WLME Lewisport, KY 102.7FM
WWIC Scottsboro, AL 1050AM
Individual and season tickets for the Nashville Predators 2012-13 season at the Bridgestone Arena are on sale now and available at the arena box office, through all Ticketmaster outlets, Ticketmaster.com, nashvillepredators.com and (615) 770-7800.