Preds sign former Regina Pats captain Vic Bartley…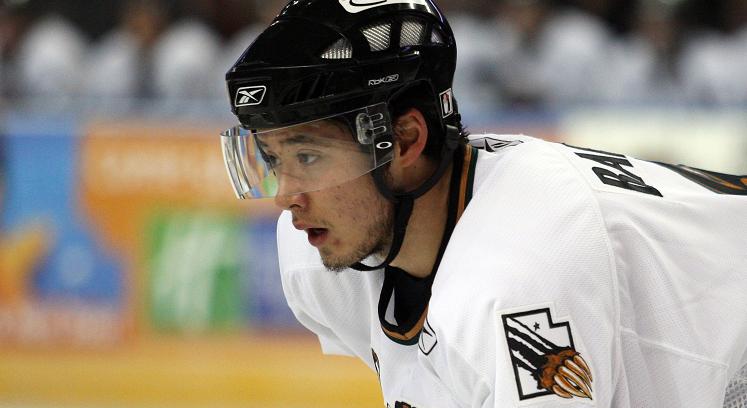 He was slated to start next season with Djurgarden of the Swedish Elite League but, according to hockeysverige.se, he has just signed a two-year deal with the Nashville Predators. (TRANSLATED LINK HERE)
23-year old defenseman Vic Bartley will most likely start off with the Preds' AHL affiliate Milwaukee Admirals come October but this is just one more testament to the strength of the blueline in the system. With Jon Blum ready for a full-time NHL slot next season and with prospects Roman Josi and Ryan Ellis ready to make the jump at any time, General Manager David Poile knows he needs guys in the organization to fill those spots when they're called upon. Bartley gives them just that.
So what do we know about the undrafted Maple Ridge, British Columbia native? Well, we know he's a former WHL captain (2008-09, Regina Pats), a former ECHL All-Star (2010, Utah Grizzlies) and he was the second best scorer for Rögle BK of the HockeyAllsvenskan league in Sweden (the AHL to what most believe is the world's second best league, Elitserien) this past year.
We also know that he's never played playoff hockey outside of the opening round since 2004. With the Kamloops Blazers, Bartley was ousted during the Western Conference Quarterfinals in 2004 and 2005 and then missed the WHL playoffs altogether in 2006 before returning but losing again in the Quarterfinal in 2007. He was traded mid-season to the Regina Pats in 2008 and posted an incredible 24 points in 25 games with his new team but, once again, was eliminated in the first round despite being the Eastern Conference's top team in the regular season. In 2009, with Bartley as captain (and with national treasure Jordan Eberle leading the way at forward), the Pats failed to the make the post season at all. When he finally turned pro, his Providence Bruins team advanced all the way to the Eastern Conference finals but Bartley never saw the ice and, therefore, has never played playoff hockey outside of the opening round since 2004.
But don't think that means he's not a big game player. In each of those first round exits, Bartley was one of the top scorers on his team. And, most recently, he basically put his club on his back. Unlike the AHL here in North America, the Allsvenskan over in Sweden has a post-season tournament where teams get to play for a spot in their top league the following year. Bartley was nearly a point-per-game player in that round robin event, posting nine points in 10 games for a Rögle club that went 3-5-2 and failed to earn the promotion.
So, with a strong Milwaukee club, Bartley should finally see some significant playoff time come next April and May.
Either way, Poile and the Preds seem to have uncovered yet another diamond in the rough. Even if this diamond might be more of a project than, say, Dan Ellis (2007), Joel Ward (2008), Patric Hornqvist (2009) or Sergei Kostitsyn (2010).
—
HAT TIP to Seth Lake for breaking the news on Twitter last Friday.
—
HEADLINE PHOTO CREDIT: The Utah Grizzlies (used with permission)
INSET PHOTO CREDIT: Olof Erikzon // Rögle BK (used with permission)