CONFIRMED: Wade Belak found dead…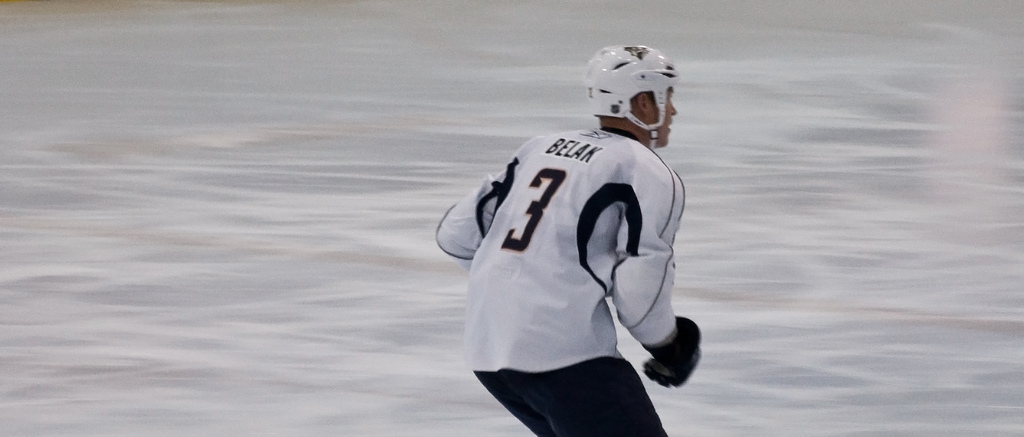 The Toronto Sun is reporting that former Nashville Predator and Preds Radio color commentator Wade Belak has been found dead in a hotel room in Toronto.
Belak, a former first round pick for the Quebec Nordiques, spent time with various NHL organizations including the Colorado Avalanche, Calgary Flames, Toronto Maple Leafs, Florida Panthers and the Predators. He was also a volunteer Williamson Country firefighter here in Middle Tennessee.
Belak is the third NHL enforcer to pass away over the past few months. Derek Boogaard of the New York Rangers was found dead May 13 and Rick Rypien, who had just signed a new deal with the Winnipeg Jets, was found dead August 15.
The Saskatoon, Saskatchewan native was in Toronto to film the TV show "Battle Of the Blades."
102.5 The Game will replay what turned out to be the only episode of The Wade Belak Show (the debut episode) at 6:00pm Central today. Belak was set to do a weekly show on Monday night's on the Predators' new flagship station.
Belak, 35, was always known as fun-loving guy. He was always joking around with fans and with teammates. The pictures below are a perfect example of that. They were taken at last year's training camp and they show him trying to teach goaltender Anders Lindback how to fight after a practice.
—
NASHVILLE PREDATORS OFFICIAL STATEMENT:
Nashville Predators Statement on the Passing of Wade Belak:
Nashville, Tenn. (August 31, 2011) – "The entire Nashville Predators organization and family is shocked and saddened by the sudden and untimely passing of Wade Belak. Wade was a beloved member of the organization, a terrific teammate and wonderful father and husband who will be greatly missed. Our thoughts and prayers go out to his wife Jennifer and children Andie and Alex. We offer our full support to them at this very difficult time."
—
HEADLINE PHOTO CREDIT: Paul Nicholson // special to section303.com (used with permission)
INSET PHOTO CREDIT: Jeremy K. Gover // section303.com