Rinne breaks franchise record as Preds continue hot streak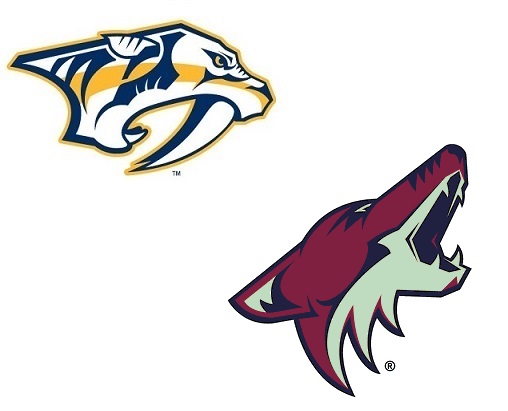 It may be too little, too late for this year but the Nashville Predators are giving themselves all kinds of confidence for next year.
In front of 17,174 at Bridgestone Arena on Thursday, the Preds continued their winning ways by beating the Phoenix Coyotes, 2-0. The win improved Nashville to 7-1-2 in their last 10 and the loss gave Phoenix's playoff hopes a crushing, late-round blow.
Pekka Rinne got the shutout, his second of the season, and he improved to 9-10-3 on the season but, more importantly, he broke Tomas Vokoun's franchise record for all-time wins by a goaltender. Thursday night was his 162nd career victory.
"It's a milestone for sure," Rinne said. "It feels good but it's a team achievement as well. I have played with good players and good teams and have been fortunate many times. But it feels good. Tomas Vokoun, who I passed, was a great goalie for this organization."
Fans had to wait until the game's halfway point before they saw any pucks go over goal lines. But, when one finally did, it was Craig Smith on the power play who bagged his 21st of the season. Lots of movement by linemates Colin Wilson and Calle Jarnkrok kept goaltender Thomas Greiss guessing and Smith used the distraction to deke around Michael Stone and snap the shot glove side.
"Our group has had its chances so it's nice to get one," Smith said. "We had talked about trying to roll up the D and cut to the middle to open up a little more space and just try to push it outside his body and get a quick shot."
"He's just making a lot of hard plays," Roman Josi said of Smith's career year. "He skates really well, he has great vision and a lot of poise with the puck. Obviously his shot is really good and it's been great this year."
Phoenix kept pushing, firing 15 shots in the third period alone at Rinne but it was Patric Hornqvist who would score instead. Stone was victimized again for the Coyotes as he allowed Hornqvist to get his own rebound and pot his 21st of the year to give Nashville the late 2-0 lead.
"We've got a really young team and lately we've been playing some of the best hockey of the year," Josi said. "Too bad it's a little too late but it gives us some confidence going into next season."
Speaking of next season, the Coyotes may be joining the Predators with some early tee times soon. They're just two points back of Dallas but have only two games remaining and, if that wasn't enough, the Stars own the first tie breaker (ROW).
Nashville will try to keep a good thing going when they take on the Chicago Blackhawks at home on Saturday night. It's the final home game of the season. Will Rinne get the start or will Carter Hutton get his chance for win number 20?
Puck drops at 7:00pm Central.