section303.com looks into their 2010-11 crystal ball…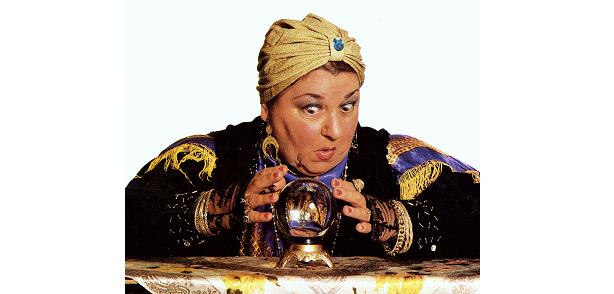 All three section303.com contributers got together and picked their division, conference, Conference Final and Stanley Cup Final predictions for the 2010-11 NHL season. They also offered their predictions on the Nashville Predators' upcoming season.
So, in a quick snapshot view, here are those picks so you can hold against them later.
| | | | |
| --- | --- | --- | --- |
|   | Patten | Codey | Jeremy |
|   |   |   |   |
| CENTRAL DIVISION CHAMP | Detroit | Detroit | Detroit |
| PACIFIC DIVISION CHAMP | San Jose | San Jose | LA Kings |
| NORTHWEST DIVISION CHAMP | Vancouver | Vancouver | Vancouver |
|   |   |   |   |
| WESTERN CONFERENCE CHAMP (reg. season) | Detroit | Vancouver | Vancouver |
|   |   |   |   |
| SOUTHEAST DIVISION CHAMP | Washington | Washington | Washington |
| NORTHEAST DIVISION CHAMP | Boston | Buffalo | Boston |
| ATLANTIC DIVISION CHAMP | Philadelphia | Pittsburgh | New Jersey |
|   |   |   |   |
| EASTERN CONFERENCE CHAMP (reg. season) | Washington | Washington | Washington |
|   |   |   |   |
| WESTERN CONFERENCE FINALS CHAMP | San Jose | Detroit | Vancouver |
| EASTERN CONFERENCE FINALS CHAMP | Washington | Buffalo | Washington |
|   |   |   |   |
| STANLEY CUP WINNER | Washington | Detroit | Vancouver |
|   |   |   |   |
|   |   |   |   |
| PREDS LEADING GOAL SCORER | Hornqvist | Hornqvist | Hornqvist |
| PREDS LEADING SCORER | Hornqvist | Dumont | Sullivan |
| HOW MANY POINTS WILL THE PREDS FINISH WITH? | 101 | 99 | 101 |
| WHERE WILL PREDS FINISH IN WEST? | 6th | 6th | 4th |
| WHERE WILL PREDS FINISH IN CENTRAL? | 3rd | 2nd | 2nd |