USA Today's Kevin Allen calls Preds a 'Cup contender'…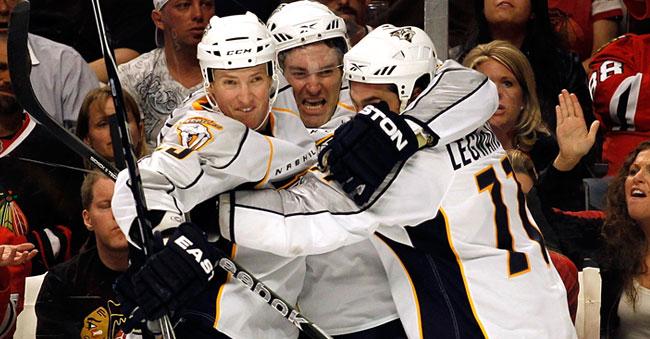 What is that I hear? Is that respect?
I'm not sure because I've never heard it before.
One of the hockey world's best writers, Kevin Allen of USA Today, actually said the following words in his 2010-11 NHL primer: "Although I project Nashville to finish in the middle of the West playoff pack, I wouldn't be shocked if they won the division."
But that's not all. He went on to write: "The Predators are a legitimate Cup contender."
*gasp*
I don't even know how to handle this.
Keep in mind, this is on the footsteps of ESPN's John Buccigross picking the Preds to win the Central Division and his ESPN collegue Scott Burnside predicting Shea Weber will win the Norris Trophy.
Have we finally arrived? Are we finally to the place where national media is paying attention to our hockey club?
While pre-season predictions mean absolutely nothing, it's just great to have legitimate media members take notice. To actually read that someone who knows what they're talking about say "The Predators are a legitimate Cup contender," is nothing short of amazing considering we still have no big name superstars like an Alexander Ovechkin, Sidney Crosby, Evgeni Malkin or Ilya Kovalchuk. Not to mention, we're is in the Western Conference, we're in a non-traditional hockey market with very little media attention even in our own backyard and, quite frankly, most of the Canadian media is still livid that places like Tennessee, Arizona and Georgia have hockey teams and places like Winnipeg, Hamilton and Quebec don't.
So while we shouldn't get too excited about this sudden respect, it's nice to relish in until the puck drops on October 9 and we have to play the games for real.
—
PHOTO CREDIT: Jonathan Daniel // Getty Images