They did it! They did it! History is made!!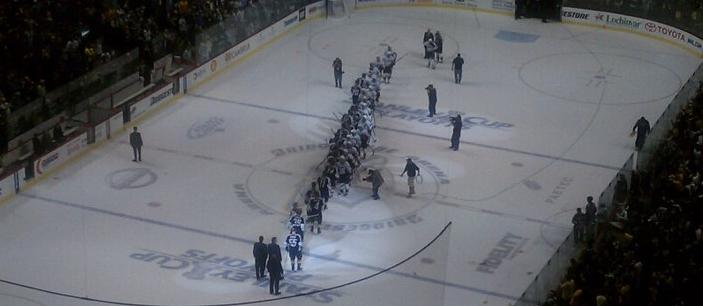 The team had been waiting to say this since the franchise was awarded back in June 1998:
The Nashville Predators have advanced to the second round of the playoffs! And they did it on home ice.
The Preds defeated the Anaheim Ducks 4-2 to win their first round series by the same margin.
A full recap blog coming later. Wow. What a moment.
—
PHOTO CREDIT: Kristen Melancon // Cellblock 303 (used with permission)