Top 15 moments of the 2011-12 Preds season: #15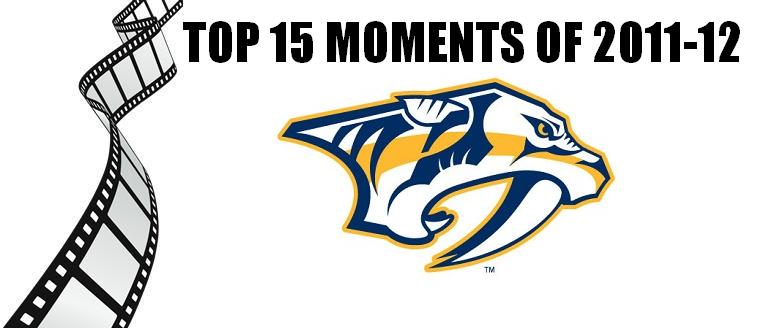 This is a multi-part series where we countdown our Top 15 moments of the Nashville Predators' 2011-12 season.
—
#15 :: MARTIN ERAT'S "LEGWAND HAT TRICK"
Back on February 25, Martin Erat scored a goal and added an assist in Nashville's 6-2 rout over the San Jose Sharks. But he did something else. The night before, Martin and his wife welcomed their first son, Sebastian, into the world. The uber-rare goal, assist, baby achievement hasn't happened since David Legwand accomplished the feat back on November 21, 2009, thereby coining the term "Legwand hat trick."
"It's a great feeling," Erat said following the game. "To have a kid and then get two points, it's a very exciting time for me."
"He's really excited," Head Coach Barry Trotz said. "I'm happy for him and his wife. He was playing on adrenaline, I'm sure. He didn't get a lot of sleep yesterday."
Erat would go on to lead his team in scoring with 58 points.
Here's his pretty assist on Shea Weber's tally.

.
And here's his empty net goal.

.
We do not have highlights of Sebastian's birth. Which is probably best.
—
VIDEO CREDIT: nhl.com