VIDEO: Bartley stars, Watson and Hellberg support, in Admirals parody of Gangnam Style…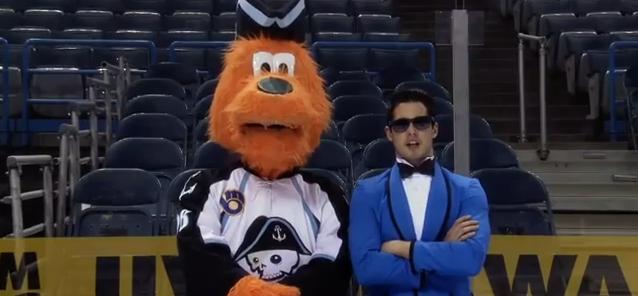 Nashville Predators prospect Victor Bartley stars in a parody of the song Gangnam Style, popularized by South Korean rapper Psy. Other Milwaukee Admirals (and Preds prospects) Austin Watson, Magnus Hellberg, Jack MacLellan and as well as mascot Roscoe get in on the action. Even Team President Jon Greenberg makes a cameo.
Sometimes, in pro sports, the true personalities of athletes get buried in the high demand for professionalism and work ethic. It's great to see Bartley, Watson, Hellberg, MacLellan and the others having a good time with this.
Wake up with the Admirals this morning. It's worth it.