VIDEO: Watch Victor Bartley crush Tommy Wingels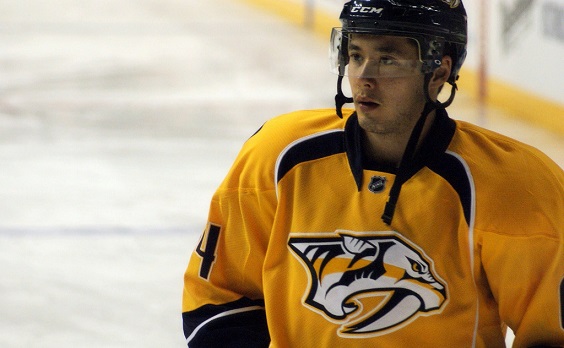 If you missed it on Saturday night, Nashville Predators defenseman Victor Bartley delivered a textbook check to San Jose Sharks forward Tommy Wingels. Wingels was leading the rush up ice and had the puck along the boards when he got up close and personal with Bartley.
Video courtesy of NHL.com. Enjoy.
—
PHOTO CREDIT: Sarah Fuqua (used with permission)