VIEWING PARTY TONIGHT: Spend opening night with us!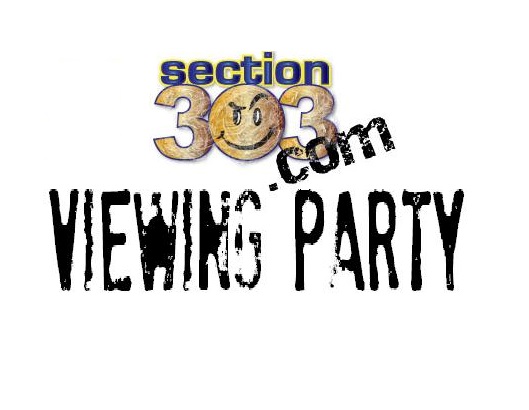 A week from tonight, the Nashville Predators kick off their 2013-14 campaign against the Blues in St. Louis.
What better way to put last season behind you than to watch the opener with 100 of your closest, rowdiest friends while eating some great food and winning some great prizes?
You can do just that at Brewhouse South at 1855 Galleria Blvd in Franklin on Thursday, October 3. We've held playoff viewing parties there before — including the longest game in franchise history and Jerred Smithson's OT winner in Game 5 against the Anaheim Ducks — and it's always a great time with a huge turnout. They've been so great to us, in fact, that they've been the 303 Away Game Viewing Party Headquarters for the past two seasons.
When you watch Nashville's season opener with us, you'll have a chance to win all kinds of great prizes (see pictures below).
In addition to the giveaways and the great atmosphere, Brewhouse South will have the 303 Menu available all season long. Past items on the 303 Menu? Cheese fries, 1/2 nachos, wings as well as adult beverages and beers such as Coors Light, Bud, Yuengling, lemon drops and Jell-O shooters (among others). The best part? They're all just $3.03 each!
If you've never been to Brewhouse South, you can see from the picture above that there isn't a bad seat in the house! There are HDTV's everywhere, including some overhead in a jumbotron-style set-up. The incredible staff always pipe the broadcast audio into the restaurant so you don't miss a moment of the action.
It's time to put last season in the rear view mirror and this is your chance to do that prior to the home opener five nights later. So let's ring in the 2013-14 season together!
DATE: Thursday, October 3
TIME: 7:30pm Central puck drop
LOCATION: Brewhouse South (1855 Galleria Blvd in Franklin)
Below are just some of the following prizes you could win just by being in attendance tonight.
.
That's right! We're giving away a Seth Jones autographed NHL Draft puck, a copy of Rob Vollman's new book Hockey Abstract, a couple of Sport Seasons gift cards and even a Seth Jones Nashville Predators jersey!
—
INSET PHOTO CREDIT: Jeremy K. Gover // section303.com