Want Shea Weber All-Star gear? Here's the official word…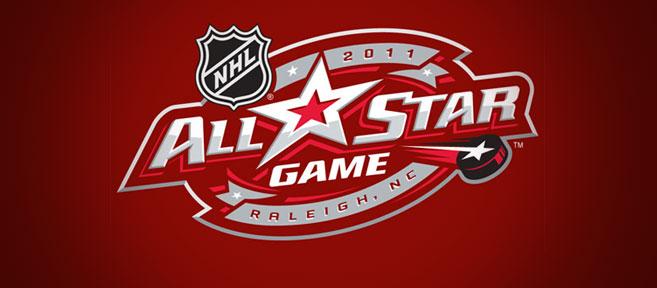 Thanks to this tweet by Nashville Predators season ticket holder Sarah Fuqua, I asked the National Hockey League how they will produce souvenirs — or, more specifically, t-shirts and jerseys —  for this year's All-Star Game in Raleigh, North Carolina.
As you know, the two All-Star captains are Carolina's Eric Staal and Detroit's Nicklas Lidstrom and they will each pick their teams Fantasy Sports style. Not only that, but they'll conduct that "fantasy draft" on Friday, just two days before the All-Star Game itself.
So where does that leave the All-Star merchandise? They can't very well make Shea Weber "Team Staal" shirts because maybe Lidstrom will pick him. And it's not very cost-effective for them to produce shirts of each player on each team and then throw out the batch that's not correct.
So, will the NHL have t-shirt presses on-site so they can start making player t's the moment they're selected? Will they just do generic All-Star t-shirts and leave the customizing to replica and authentic jersey's exclusively? Will they not have player shirts at all?
Well, section303.com asked and got you an answer. Here's the official response from the league regarding All-Star Game player-specific merchandise:
Due to the unique nature of this year's All-Star teams being picked on-site by our players on Friday, Jan. 28 during the 2011 NHL All-Star Fantasy Draft powered by Cisco, we have added an extra customizing capability on site in Raleigh and made a number of team-generic All-Star products available for fans pre-draft.  

Name and number t-shirts are in production for all players selected to participate in the All-Star Game and will be available at Hurricanes stores, shop.nhl.com, and at many team stores around the League.

While both team jerseys are available now, Eric Staal (white) and Nicklas Lidstrom (blue) ASG jerseys are currently in production and will be available at the Hurricanes team store sometime next week.

Immediately following the Fantasy Draft on Friday, jersey customization will go through the night and player jerseys will be available Saturday morning at the NHL Fan Fair ASG Store and the Hurricanes team store at RBC Center.
The league further indicated that generic All-Star Game t-shirts featuring Sidney Crosby, Alexander Ovechkin, Jeff Skinner, Cam Ward, Henrik Lundqvist and Staal will be available as soon as tomorrow night's game in Raleigh.
So, in short, come Friday night, you can order a Weber-customized jersey once he is picked or you can purchase a generic ASG Weber t-shirt as soon as they're available on shop.nhl.com.
We'll keep you posted as to when the Predators Pro Shop inside Bridgestone Arena gets the Weber t-shirts.
—
SPECIAL THANKS goes out to the entire NHL Marketing Department for getting us the info.