A 303 QUICK HIT: Kostitsyn training with Yunost-Minsk…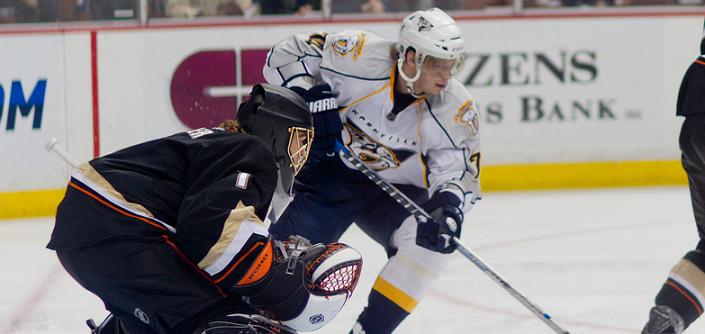 According to Yahoo! Sports and Sovetsky Sport writer Dmitry Chesnokov, Nashville Predators forward Sergei Kostitsyn is working out with HC Yunost-Minsk of the Belarusian Extraliga.
Montreal Canadiens winger Andrei Kostitsyn, Sergei's brother, is also participating.
While spending their summer in their native Belarus, the Kostitsyn clan apparently decided to stay in shape while training with the 2011 Continental Cup Champions. Yunost's season starts in early September which should parlay the brother's nicely into their respective NHL teams' training camps.
Kostitsyn led the Preds in goal scoring last season with 23, more than twice his previous career-high of nine. He also tied for the team lead in points (50). His volume of production was such a surprise that the Preds rewarded him (after a fumbled qualifying offer process) with a $1.95 million raise. If the Novopolotsk, Belarus native can replicate those numbers in 2011-12 he'll easily become General Manager David Poile's best find to date.
—
PHOTO CREDIT: Bridget Samuels // special to section303.com (used with permission)