A silver lining in an otherwise disappointing season…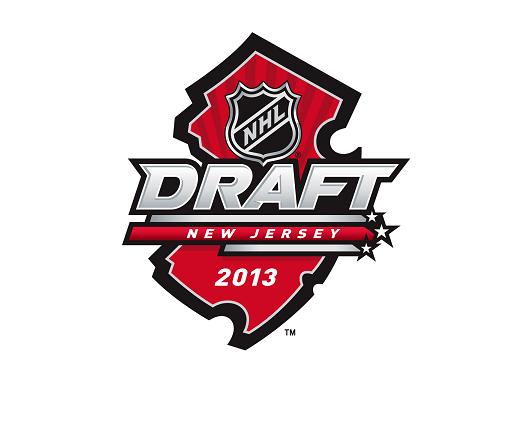 With the 5-2 loss to the Vancouver Canucks on Monday night, the Nashville Predators were officially eliminated from the Stanley Cup Playoffs. Not since 2003 has that happened this early in a season and, on the heels of two consecutive Western Conference Semifinal appearances, that's immensely disappointing.
What's worse? Since last summer, they've dealt with an overwhelming number of frustrations. The lockout delayed their season by four months, they saw a laundry list of players go on the injured reserve during the year, they had a veteran leader who requested a trade and they had an All-Star defenseman go elsewhere and immediately make an argument for the Norris Trophy.
Not exactly a stellar 10 months at 501 Broadway.
There is reason to be excited, however. The Predators have a rare chance to do something they've never done (sans 1998, before the franchise ever took the ice): pick in the top five of the NHL Draft.
Unlike previous years, any non-playoff team can win the lottery and pick first overall, with all other teams falling in order from there. So, for example, if the 20th place team wins the top pick, the worst team then picks second, the second worst team third, and so on. Nashville currently sits 26th in the league standings. While things change daily (the Preds have played more games than anyone), if they finish in the same spot, they'll have an 8.1% chance of winning the lottery. Even if they don't, they'll still have a shot at the top five.
Usually fans don't celebrate a high pick. It typically means your team was terrible and you're in a rebuilding stage that could last a few years. Or longer.
But Nashville is different. The Predators have a foundation in place that sets them up for success. They have one of the world's best all-around defensemen in Shea Weber and they have a two-time Vezina Trophy finalist goaltender in Pekka Rinne. What they lack — and have always lacked — is a dynamic forward and/or a top line center who can balance out the roster.
The Preds got 18-year old Swedish phenom Filip Forsberg in the Martin Erat trade with the Washington Capitals and that's a start. But one player can't do it all. Look at the pre-2013 Columbus Blue Jackets with Rick Nash or the Florida Panthers teams of the early-2000's with Pavel Bure. A top five pick this summer could give the Preds that one-two punch up front they so desperately need.
Why is it so important?
Nashville is well known for developing elite-level and pro-level defensemen. Their resume includes Weber, Ryan Suter, Dan Hamhuis, Kimmo Timonen, Kevin Klein and Roman Josi among others. They're also known for their "goalie factory," turning out NHL-caliber goalie after NHL-caliber goalie. But developing an elite forward has proven far more difficult.
The Predators have the worst offense in the league. They sport an average of just 2.23 goals-per-game and have only found the back of the net 100 times this season (second least in the NHL). Additionally, they've been shutout nine times this year and scored just one goal seven times.
But even when Nashville was scoring goals, they weren't bagging victories. Between March 8 and March 28, they found their offensive stride, scoring 40 times in that span but went just 5-5-1. Since then, the focus has swung to the other extreme. They've played better defensively but have generated just 13 goals in 10 games.
The reason this team was so successful last year was because they were shutting down opponents defensively while finding the back of the net. In 2011-12, they boasted the top power play in the league and the fourth best offense in the West.
Basically, there seems to be a failure in balance this year. If the Predators play to their identity, they can't seem to generate offense. But, if they focus on offense, they seem to sacrifice defense.
For far too long Nashville has relied on role players to chip in with timely goals. There's nothing wrong with role players. Every team needs them in order to be successful. But your bottom three lines can't be filled with them. Just as teams do when they need a big game between the pipes or a big block on a penalty kill, teams need a player (or two) they can call on when they need a big goal. The Predators don't have that and they never really have.
But that could all change on June 30 in Newark, New Jersey.
Halifax left wing Jonathan Drouin. Halifax center Nathan MacKinnon. Finnish center Aleksander Barkov. Portland defenseman Seth Jones.
Familiarize yourself with these names for they are the main targets.
Drouin blew up the QMJHL this season, registering 105 points in 49 games and also had four points for Canada in the World Junior Championships. His captain, MacKinnon, led the Mooseheads to a ridiculous 58-6-3-1 record this year and has been called "a superstar in the making" by Elite Prospects. Barkov, a 6'2″, 205 pound, 17-year old center, played against men in Finland's top pro league this season and finished ninth in scoring with 48 points.
And then there's Jones. The Winterhawks defenseman is considered by most to be the top prospect in the 2013 draft class. But Nashville doesn't need a defenseman. They need an elite forward — preferably a center — who can become a difference maker. However, the fact that Jones is in the mix brings a lot of options to General Manager David Poile's doorstep.
Fellow lottery teams like Tampa Bay, Calgary, Carolina and Edmonton would fall all over themselves to snag a top-notch defenseman that they can put into the lineup in October. So, just for example, what if the Predators had the first pick and the Hurricanes had the fourth? They know Jones won't make it to them at #4. Poile is then in a position to trade down three spots (while probably getting Carolina's first rounder in 2014 as well) and can still get an elite forward.
How much does getting an elite forward matter to this franchise? Let's look at the Chicago Blackhawks as an example. Jonathan Toews was taken third overall in 2006 and they used the top pick in 2007 to chose Patrick Kane. And what about the Pittsburgh Penguins? They took Evgeni Malkin second overall in 2004 and then Sidney Crosby first overall in 2005.
What do those teams have in common? Well, two things actually. They both won a Stanley Cup sometime afterward and they were both horrendous over a long stretch beforehand. Chicago hadn't made the playoffs in four straight seasons (and hadn't won a playoff round in 10) before picking Kane and Pittsburgh hadn't made it in three seasons before picking Crosby.
Is Nashville a lottery team? Yes. Have they endured losing season after losing season and played inside half-empty buildings for years as a result? No. They've been to the playoffs seven out of the last nine seasons, have a tradition of competing for a playoff spot and have pieces in place to set them up for the future.
Certainly we're not suggesting that Drouin, MacKinnon or Barkov will be in the same class as Toews, Kane, Malkin or Crosby. Those are four of the best players in the world, after all. But that's not the point. The point is that those elite forwards became the cornerstones that were essential in order to build their championship foundations.
With Forsberg already in the fold, Weber on the blueline and Rinne between the pipes, all the Predators need now is that top five pick.
The lottery is Monday night, April 29. Make plans to watch it with us at Brewhouse South in Cool Springs. Details will be up soon.