Preds assign Watson, Bang and Ekholm to Milwaukee…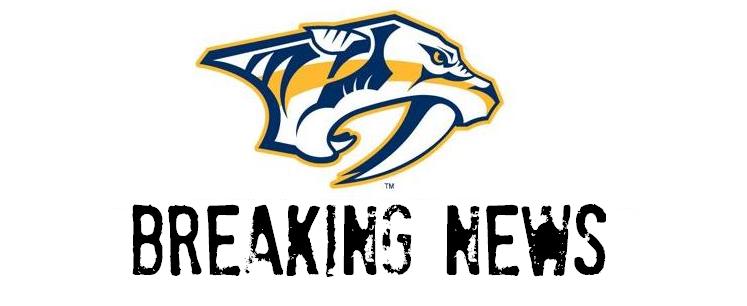 The Nashville Predators have reassigned forwards Austin Watson and Daniel Bang as well as defenseman Mattias Ekholm to the Milwaukee Admirals.
This most likely isn't performance related. There's a laundry list of logical reasons for the move. Nashville is off for the next three days, Milwaukee is fighting for a playoff spot and the Admirals have an important game tonight against the Chicago Wolves. Both teams are tied for 9th in the AHL's Western Conference with 81 points. Tonight's game could be a critical four-point swing for the two teams as both have just four games left.
Since the Preds aren't going to make the post season, Milwaukee's race becomes important to the organization. If they make it in, several players will be eligible to return to the AHL ranks for some more playing time.
All three could be back in the Predators lineup when they resume their 2013 schedule on Friday night.
The official press is below.
***
Nashville, Tenn. (April 16, 2013) – Nashville Predators President of Hockey Operations/General Manager David Poile announced today that the club has reassigned forwards Daniel Bang and Austin Watson, in addition to defenseman Mattias Ekholm to Milwaukee (AHL).
Bang has played in Nashville's last four games – his first four NHL contests – recording two points. Watson has gone without a point in his first five contests dating back to his NHL debut on April 7. Ekholm logged 16:05 in his first NHL game of the season on Monday night against Vancouver after being recalled earlier in the day.
The Predators face-off against the Chicago Blackhawks this Friday, April 19 at 7:30 p.m. CT at the United Center for the final SportSouth broadcast of the year (1676 HD, 26 SD). They return home for the final regular-season home game on April 23 against the Calgary Flames. That game is also Nashville Predators Fan Appreciation Night, where there will be special giveaways and promotions throughout the night for all fans in attendance. The game will broadcast on Fox Sports Tennessee (1675 HD, 28 SD) and 102.5 FM The Game. Limited tickets for the final Nashville Predators regular-season home game are still available and may be purchased at the Bridgestone Arena Box Office, by visiting nashvillepredators.com or by calling 615-770-7800.