Admirals send former first round pick Pickard back to Cincinnati…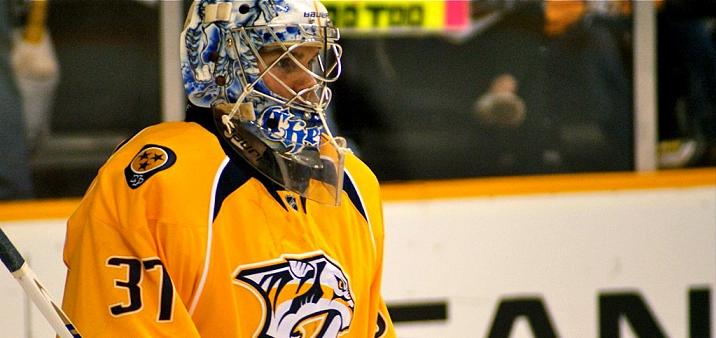 Cincinnati Cylones Director of Public Relations Nick Brunker has confirmed that Nashville Predators goaltending prospect Chet Pickard has been sent to the ECHL.
This is Pickard's second trip to the Cyclones in as many seasons.
The former first round pick was taken 18th overall by the Preds in 2008, just 11 spots behind his childhood best friend Colin Wilson. And while Wilson has certainly had his issues, Pickard's have been worse. After finishing up a stellar junior career with the Tri-City Americans of the WHL, the Moncton, New Brunswick native has struggled at the professional level. In 43 career games with the AHL-affiliate Milwaukee Admirals, Pickard a respectable 2.90 goals-against average but his .893 save percentage is atrocious.
If Pickard wants to resurrect his professional career and have a shot at the National Hockey League someday, he'll need to dominate the ECHL competition in Cincinnati and demand a call-up that way. Once in Milwaukee, he can do what just about every Predators goaltender has done before him: play the waiting game.
2007 second rounder Jeremy Smith had to go a similar route. After a rough start to his pro career with the Admirals he was sent down to the Cyclones. There, he posted a 23-15-2 record and led his team to a Kelly Cup Championship and was named co-tournament MVP in the process. Pickard, by contrast, is just 9-14-3 with Cincinnati.
If Pickard can use Smith as an example of how to take this hard lesson and rebound into a starter at the AHL level, he'll be alright. If he doesn't, however…
—
PHOTO CREDIT: Sarah Fuqua // special to section303.com (used with permission)