As speculated, Magnus Hellberg signs entry-level deal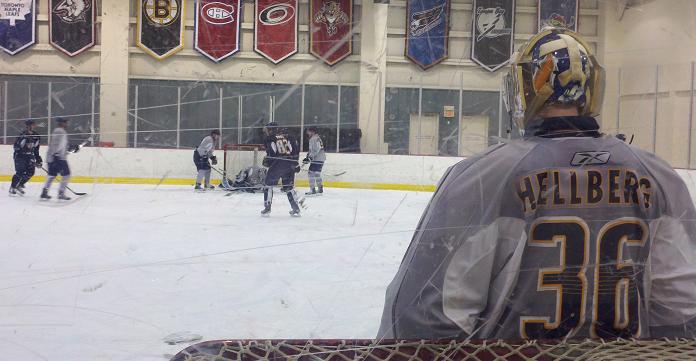 Is 2011 second round pick Magnus Hellberg headed to North America next season?  We finally have our answer.
As Jeremy previously posted, there were multiple reports out of Sweden that Hellberg and the Predators would discuss Magnus's future.  After Nashville sent Anders Lindback  to Tampa Bay, the decision became much easier for the Predators 2011 second-round pick.
Release from the Predators staff below:
PREDATORS SIGN HELLBERG TO AN ENTRY-LEVEL CONTRACT

            Nashville, Tenn. (June 18, 2012) – Nashville Predators President of Hockey Operations/General Manager David Poile announced today that the club has signed goaltender and 2011 second-round pick  Magnus Hellberg (MAG-nuhs HEL-buhrg) to an entry-level contract.

Hellberg, 21 (4/4/91), played his first season with Frolunda of the Swedish Elite League (Elitserien) in 2011-12, posting a 2.64 goals-against average and a .904 save percentage. He also saw action last season with Frolunda's junior team and Orebro of Sweden's second league (Allsvenskan). The 6-5, 185-pound native of Uppsala, Sweden led all juniors and ranked second among all Allvenskan netminders in save percentage (.936) and goals-against average (2.04) with Almtuna in 2010-11, in addition to ranking fourth in Sweden's second division in shutouts (5).

Nashville's first choice, 38th overall (second round), in the 2011 Entry Draft led the Swedish Junior League in save percentage (.928), goals-against average (1.97), shutouts (4) and games played (22) with the Almtuna Under-20 squad in 2009-10.
PHOTO CREDIT: Jeremy K. Gover // section303.com