Austin Watson makes the cut, will play in international games…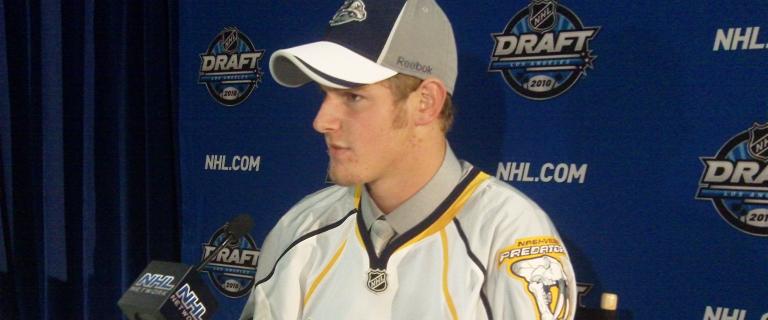 USA Hockey, in preparation for their international games against Sweden and Finland during their Evaluation Camp, have shaved their roster from two full squads to just 29 spots. And Nashville Predators 2010 first round pick Austin Watson has made the cut.
2011 sixth round pick Chase Balisy wasn't as fortunate but, let's be honest, he's a sophomore at Western Michigan. He'll get his shot next year.
All 29 of the remaining players now have a prime opportunity to play for their country during the 2012 World Junior Championships in late December.
You can see the entire USA Hockey roster HERE.
—
SPECIAL THANKS to @NHLPredsInsider for the tip.
—
PHOTO CREDIT: Jeremy K. Gover // section303.com