Belak will continue to host Blackstone Hockey Nights…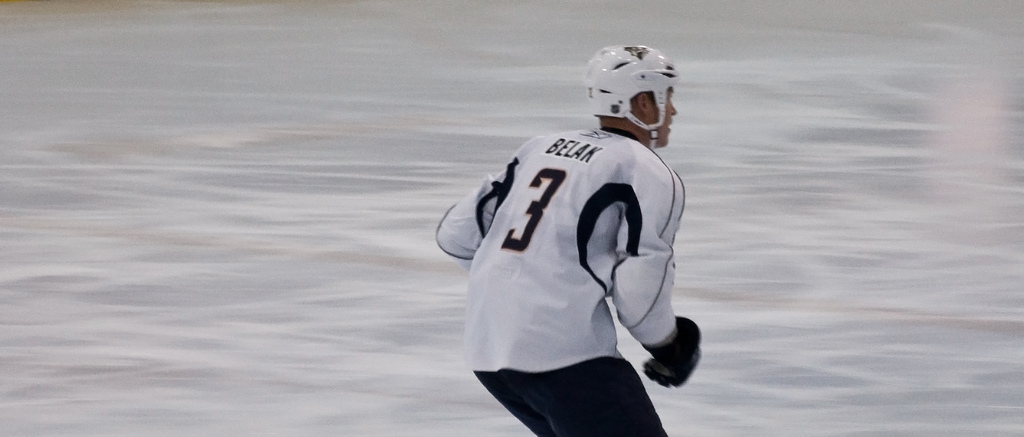 104.5 the Zone has officially announced that Wednesday's Blackstone Hockey Night with Wade Belak at Blackstone Restaurant and Brewery on West End will, in fact, be hosted by Wade Belak himself.
After being this season's perma-scratch for the Nashville Predators, Belak was placed on waivers a couple weeks back. He cleared waivers and was given 30 days to report to the AHL affiliate Milwaukee Admirals.
It is unknown whether he'll go to Milwaukee or not as he reportedly met with General Manager David Poile about his future recently. So, as of now, he's still the host of the radio show and will be until we hear differently.
This week's special guest, by the way, is rookie defenseman Jon Blum.
If you've never been to a Blackstone Hockey Night, make sure  you get to one. It's a great chance to meet the players and have a great bite to eat all at the same time.
—
PHOOT CREDIT: Paul Nicholson // special to section303.com (used with permission)