Weber thwarted again; loses Norris bid to Duncan Keith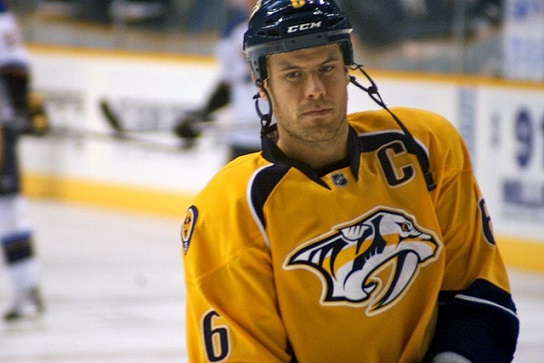 Guess missing the playoffs did matter as much as everyone thought.
The Nashville Predators were hoping to bring home some hardware tonight when Chris Pronger announced the winner of the Norris Trophy on the stage of The Wynn in Las Vegas, Nevada tonight. Instead, Duncan Keith was named the winner and Shea Weber finished third in the voting.
Weber finished with 638 points while Zdeno Chara finished with 667.
The Norris is given out to the league's best all-around defenseman. Weber lost out to Detroit's Nicklas Lidstrom in 2011 and then Ottawa's Erik Karlsson in 2012, both in the slimmest or margins.
Nashville missed the playoffs by a mere three points and most thought that would impact his chances to win the award, regardless of his reputation as the best all-around blueliner in the NHL.
Despite a handful of nominations, Steve Sullivan is the only Predators player to win a post-season award in the organizations 16-year, 15-season history. He won the Masterton in 2009 after missing nearly two full years of hockey with a back injury.
---
PHOTO CREDIT: Sarah Fuqua (used with permission)