Dick's Last Resort hosting All-Star Game viewing party today…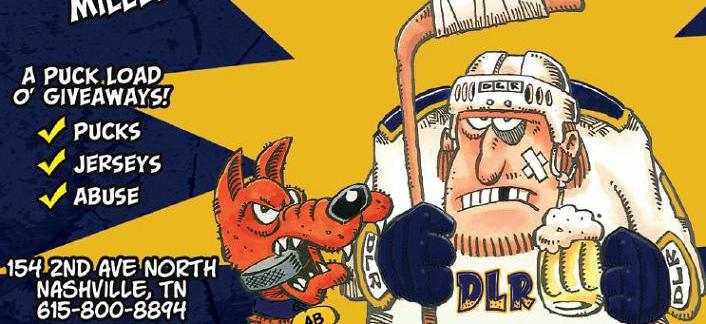 If you're looking for a place to watch the 2012 NHL All-Star Game this afternoon, you're in luck!
Dick's Last Resort, at 154 2nd Avenue North in downtown Nashville, is your place to cheer on Ryan Suter (Team Chara) and Shea Weber (Team Alfredsson) today. They're planning some giveaways (pucks, jerseys, etc.) and they're offering food and drink specials during the event.
Dick's is just a stone's throw away from Bridgestone Arena and is an in-game sponsor of the Predators so go support them and get you and your family a nice meal at the same time!
The puck drops at 3:00pm Central so get there early!
The PDF for the event is HERE.